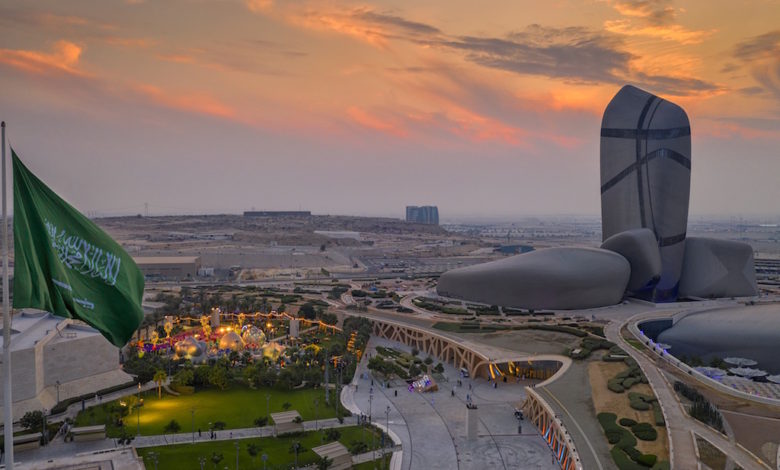 Follow Asdaf News on

DHAHRAN –


:
Are algorithms taking over the world? What has the Coronavirus pandemic taught us about food and how we produce and consume it? Are we seeing the end of the age of skyscrapers? And does the rise of virtual fashion mean you'll never buy physical clothes again?
These are just some of the big issues tackled during Tanween – the region's leading creativity and innovation festival hosted by the King Abdulaziz Centre for World Culture (Ithra). Held under the theme "The New Next – Creativity is the Way Forward", the conference sought to build on what is considered cutting edge today to prepare humanity for the future.
That future is digital, and humanity's relationship to data was a central theme. The event looked at how we can manage data more creatively, organizers explained, saying the more we humanize data, the more relevant and usable it becomes. There is a need to relate big data back to the human scale, which will be a key skill going forward.
A conversation on the driving force behind the digital transformation in fashion added to a discussion on the need for humans even amidst rapid digitization. An exploration of first-party data and programmatic systems complemented a deep dive into an architectural style based on computer technology and algorithms. Sessions on the corporate business environment ran alongside others on the arts craft movement. Sustainability was a key touchpoint, concretized in the tension between changing the world and making your mark in it.
The event highlighted the role creativity plays in creating the world we would like to inhabit from a multidisciplinary perspective, in a series of talks, targeted workshops and masterclasses by local and international industry giants. It demonstrated a need for creative solutions in every industry – even traditional non-creative sectors – due to the disruption technology heralds. This makes innovation essential to not only survive but thrive in the 21st century.
Headliners included advertising maverick Sir Martin Sorrell, Joanna Peña-Bickley (Head of Research & Design for Alexa Devices at Amazon, and known as the mother of Cognitive Experience Design), Duncan Wardle (former Head of Innovation and Creativity at Disney), Patrik Schumacher (Principal of Zaha Hadid Architects), and Dr. Sumaya Al- Sulaiman (CEO of Saudi Arabia's Architecture and Design Authority). Other featured speakers included Alan Yau (of Wagamama fame), Gareth Neal, Mohamed Samir, Karinna Nobbs, Giorgia Lupi, Stefan Sagmeister and Marije Vogelzang.
The topics demonstrated a need for tough questions in the present to facilitate human development into the future.
"How can professionals in any industry enhance their creativity? That is the biggest question Tanween poses," said Hussain Hanbazazah, Director of Ithra. "Equally important, is: What tools and processes are there to support the creation of innovative solutions and experiences?
"Ithra means 'to enrich'; it is where we inspire the heart and enrich the mind. We want to collaborate on creating the future, and take our responsibility to development talent and prepare us all for future jobs and skills very seriously. I'm proud to say we've succeeded in taking that extra step forward with Tanween 2020."
Tanween was created as a platform to contribute to building a creative ecosystem in Saudi Arabia and to support the Kingdom and region's creative industries. It intended to motivate and inspire aspiring creatives, and connect them with established professionals from all over the world in an environment where they could share knowledge, collaborate and elevate their expertise. In this context, the emergence of new job roles and titles became a recurring theme.
The event went virtual for the first time, in response to the COVID-19 pandemic.
"At Ithra, we took culture to the people since they couldn't come to us during the lockdown," said Abdullah Alrashid, Head of Programs at Ithra. "Expanding our digital offering revealed a hunger for Saudi culture far beyond our borders. Extending this concept to Tanween means we are able to bring our offering to a much wider audience than ever before.
"I'm excited the public got to explore with us how to bridge what's new with what's next – and the role creativity and innovation plays in that process," Alrashid said.
In 2019, Tanween highlighted "Play", a key ingredient to creativity. With "The New Next", Tanween 2020 transported that creativity into the future, while the 2021 theme, "Tools", will focus on the building aspect of creativity. For more information on Tanween and Ithra's regular programs, visit www.ithra.com.