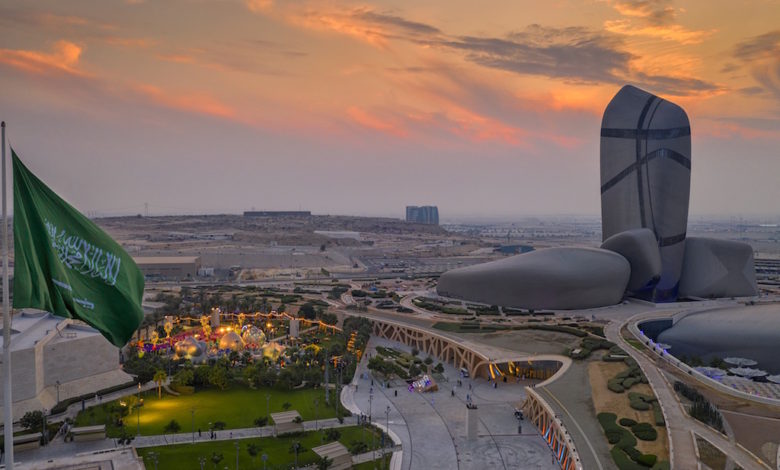 Follow Asdaf News on

DHAHRAN –


:
The King Abdulaziz Center for World Culture (Ithra) and the Abdullatif Al Fozan Award for Mosque Architecture have signed a memorandum of understanding (MoU) to partner on three projects related to promoting the architectural, academic and cultural significance of mosques and Islamic architecture.
The first project will be the launch of a 2021 conference titled Mosque: Innovation in Object, Form and Function. The second project of the partnership will feature the launch of a new international travelling exhibition examining the culture of mosques. The third project will detail the research and publication of content related to the conference proceedings and exhibition.
The partnership announcement additionally marks the launch of the open call to submit research for the 2021 conference. The open call welcomes submissions of research proposals, scientific papers and academic research with a focus on mosques and mosque architecture. Submissions are open to all including architects, designers, researchers, curators, authors, poets, historians and more. The three-day conference, set to take place from November 23-25, 2021, aims to support the study of the art, history and architecture of the mosque both within the Kingdom and abroad, as well as connect participants with programs and initiatives in the field.
Commenting on the partnership and its significance, Mr. Nabil A. Al Nuaim, Vice President of Corporate Affairs at Saudi Aramco, said: "This partnership between King Abdulaziz Center for World Culture (Ithra) and Abdullatif Al Fozan Award for Mosque Architecture, comes within the framework of Saudi Aramco's continuous support and development of the potentials in all creative fields, including Islamic architecture, and highlighting the aesthetic and cognitive aspect of this important field in our culture rich with its history and heritage, this is in line with the strategic objectives of "Ithra" aimed at enhancing cultural communication with the world and contributing to the creation of a creative society, while additionally encouraging interest in the aspects of Islamic culture that related to mosques creatively and functionally.
"Mr. Abdullah Al Fozan, Chairman of the Executive Committee of the Abdullatif Al Fozan Award for Mosque Architecture also commented saying: "This joint initiative comprised of three projects, presents a unique and important opportunity to prominently highlight the timelessness of Islamic architecture, from its inception to its prevalence and application in present day as a crucial cultural art form. Our partnership with Saudi Aramco and Ithra, will deliver an initiative wherein Islamic architecture will be explored further through an academic lens, published and documented to shift perceptions on a global scale, diversifying past common associations and providing enriching new definitions for mosques and Islamic architecture as a whole." He added: "This partnership represents an important collective of expertise, unlocking new possibilities via a groundbreaking new conference set to broaden global understanding in Islamic architecture."
The conference will focus on architectural forms and design elements as well as objects used in and around mosques such as lamps, windows, furniture, carpets, pulpits and calligraphy. The goal of the conference is to expand the cultural lens beyond conventional academic structure by including design, fine craft, art and other approaches, with creativity and innovation among the selection criteria for submissions. The deadline for submissions is December 28, 2020.
Ithra, Saudi Aramco's flagship CSR initiative, is a creative and cultural destination aiming to ignite cultural curiosity, explore knowledge and inspire creativity through the power of ideas, imagination and innovation. Ithra champions Saudi culture on the world stage and delivers contemporary, historical and traditional global culture experiences to local audiences.
The Abdullatif Al Fozan Award for Mosque Architecture addresses new ideas for mosque design around the world and encourages innovations in planning, design and technology that can form the identity of mosque architecture in the twenty-first century.