News
Trending
IMA director: Management Accountants can help organizations to mitigate some of the long-term damage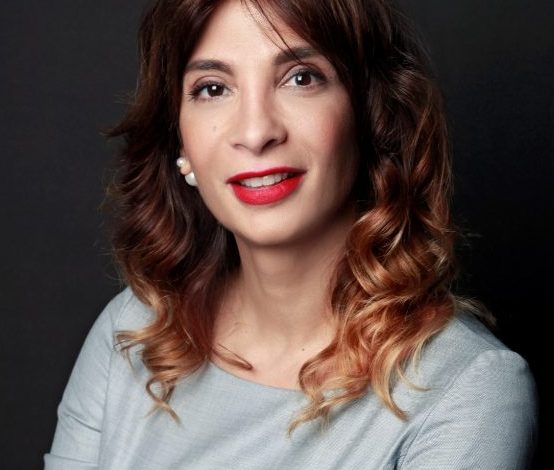 Follow Asdaf News on

By: Samar Yahya
Newsgate360 – Riyadh: On the occasion of the International Management Accounting Day Hanadi Khalife senior director of MEA and India operations at IMA spoke to Newsgate360.com on it and said that when accountants and finance professionals use (May 6), it is not just to commemorate their profession, but also to take stock of the future – typically looking at how undercurrents of technology and economic changes demand a rethinking of their roles and functions.
"The management accounting profession which came into being during the early years of the industrial revolution – the beginning of the early 1900s – was initially created to monitor individual assets and capital while supporting the decision-making process. This milestone day honours the progression of the profession into an important business tool, over the last three decades. Today, the role of accounting and finance professional is more crucial, centre, and interconnected to all organizational functions than ever, further affirming its role as a value creator." Khalife said
On the role of management accountants and finance professionals play in organizations and how has it changed over the last few decades Khalife commented that management accountants have subsequently gone on to become trusted business advisors, not only accounting for the statute toward reporting taxes and audits, but also helping to improve their organizations' bottom line through the understanding and application of enterprise risk management, financial planning and analysis, merger and acquisition activities, and other forms of decision support, thus making them indispensable business partners to their peers. And it has only been, perhaps in the last three decades or so, that that notion of value stewardship, value protection, and value creation has become an integral part of the finance and accounting profession, in particular that of management accounting.
The past three decades have also seen the CFO's team evolve from being strictly in the accounting lane, to take on a more interdisciplinary approach to business and creating economic value. Talk to the CFO's team today and you will realise they're not just focused on accounting and finance, but operations, technology, marketing, and strategy as well. So, today's management accountants need to have operational expertise on just about every organisational function in order to create value across the entire supply chain. That requires not just an interdisciplinary approach to the business and how value is generated, but also a more than rudimentary understanding of data analytics, data visualization, and strategic management. That is how management accountants can challenge the status quo and stay relevant and influential to the needs of modern business.
Khalife explained the impact of global pandemic on management accountants role, "Given that perspective and looking at the continuing wake of economic disruption, it is fairly obvious that 2020 will be a watershed like no other, making even the financial meltdown of 2008 seem like a leisurely stroll in the park. Yet, the mayhem and the catastrophic disruption all around, and the stark and perhaps permanent changes in pretty much every aspect of our modern lives, finance professionals and management accountants in particular need to be the first ones to embrace this new normal. Their role is fundamental. In the sense that the insight and foresight they are trained to capture from financial data can help organizations to mitigate some of the long-term damage to their companies as well as develop strategies to inform a faster recovery in the weeks and months to come."
For CFOs and their teams operating in a global pandemic this also means paying extra attention to their balance sheets and micro-management of their cash positions to see their businesses through the storm, keeping jobs and steering their organisation in a manner that enables them to come out stronger and more resilient. For CFOs who may have had an indirect responsibility of operations strategy, human resources, marketing or supply chains, this is when that needs to be changed into direct responsibility. That is the only way to ensure that the workforce is protected and that as soon as they come out of this or any other global pandemic, they can hit the ground running and create an even stronger rebound. The ability to weather this storm requires knowledge, perseverance, compassion, the ability to make tough decisions for the greater good, and finally, courageous leadership. Definitely par for the course for CFOs who are also management accountants.
By earning a seat at the table, management accountants can enable their CEOs and cross-functional partners address current and future challenges and disruptions head-on. Management accounting is no longer just about being a good custodian of the company books. In a post COVID-19 world, the survival of management accountants will depend on their ability to be nimble, cross-functional, tech savvy and global in outlook.
On how the finance and accounting profession evolve further in the future Khalife said: "Going forward, the following three key areas will be significantly more critical to the future of the profession than ever before: Technology and Automation, Decision Making and Strategy, and Global Operations. But unlike in the past, these will now also be linked to business continuity to ensure that any subsequent upheavals, whether regional or global, can be absorbed and dealt with better, without loss of life, livelihoods, or business".