News
Trending
ICC and UN launch Centre of Entrepreneurship in Beirut
Centre to support small businesses in the Arab region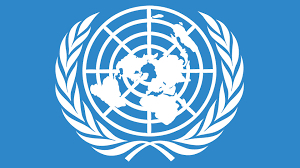 Follow Asdaf News on

Riyadh –


:
By: Fateen Obaid
The International Chamber of Commerce (ICC) and the United Nations Economic and Social Commission for Western Asia (ESCWA) have launched the ICC-ESCWA Centre of Entrepreneurship to inspire entrepreneurial innovation and improve the business environment for small and medium enterprises (SMEs) in the Arab region.
Based in Beirut, the Centre will work with various stakeholders, including businesses, chambers of commerce, academic institutions, intergovernmental and governmental agencies, to connect local entrepreneurs to global markets and enhance regulatory conditions for SMEs to thrive. From developing the skills of young people who face uncertain employment prospects to mentoring local start-ups and entrepreneurs, the ICC-ESCWA Centre of Entrepreneurship is devoted to improving the livelihoods of citizens in Lebanon and the rest of the region.
The Centre will serve as a platform to scale globally the most successful local and regional entrepreneurial initiatives driven by chambers of commerce and innovative partners. Leveraging digital connectivity, the Centre will pair entrepreneurs with experts from the United Nations and ICC's global network to provide virtual mentoring and coaching. The Centre will also draw upon the strength of chambers of commerce in over 100 countries, ICC's Knowledge Solutions Department, and ESCWA's Knowledge Hubs.
"As the institutional voice of 45 million businesses around the world, ICC is deeply committed to providing SMEs – in Lebanon and beyond – with the necessary resources and tools to survive and thrive. In the aftermath of the Beirut blast, the ICC-ESCWA Centre of Entrepreneurship will offer the Lebanese people resources to enhance economic development by addressing employment challenges and structural inequalities. With SMEs comprising nearly 90% of all businesses in the Middle East and North Africa, the Centre will empower companies to expand their operations globally, enable entrepreneurs to transform their innovative ideas into reality, and improve livelihoods in the region," saidICC Secretary General John W.H. DentonAO.  
The Centre will host a series of talks for entrepreneurs, chambers of commerce, businesses, banks, and Governments, to address the structural challenges facing emerging and developing markets, including youth employment, gender inclusion, and education. By bringing together thought leaders, businesses, and entrepreneurs, the Centre will create a thriving community of professionals devoted to bringing their innovative ideas to life.