Technology
Trending
Huawei's 5G Router Series is Available Now in Saudi Arabia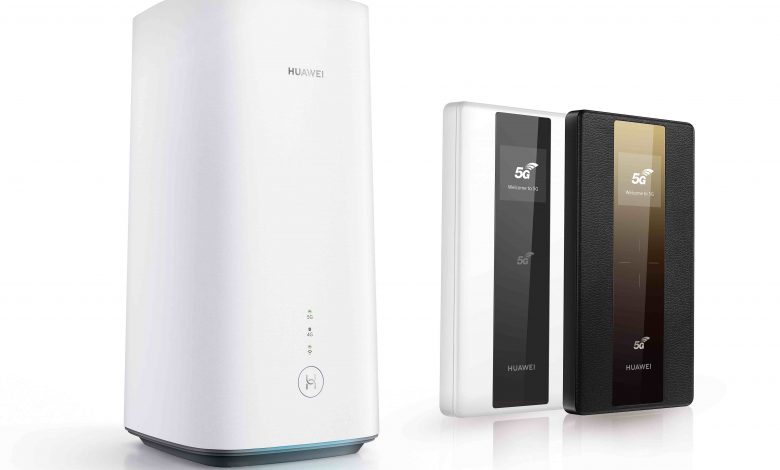 Follow Asdaf News on

Newsgate360 – Riyadh: The wait is over; Huawei Tech Investment Saudi Arabia Company launched today its brilliant 5G CPE, HUAWEI 5G Mobile WiFi, and HUAWE 5G Mobile WiFi Pro in the Saudi market. Powered by a 7nm 5G multi-mode chipset Balong 5000, the latest Huawei products introduce consumers to 5G with a premium experience comprising high-speed connectivity, flagship performance, reliable battery life and more.
HUAWEI 5G CPE
In delivering a superior experience, the HUAWEI 5G CPE utilizes its proprietary Balong 5000—the world's first 5G multimode modem chipset. The power of the chipset enables the router to be the first to support commercial application of 4G and 5G dual-modes. It is the first to have the capacity to perform to industry benchmarks of peak 1.65Gbps@100MHz download speeds. The dual-mode elements allow for the device to default to 4G, should the 5G coverage not be strong enough.
To ensure consumer demands are met in terms of network accessibility and connectivity, the HUAWEI 5G CPE utilizes fiber-like up to 1.6Gbps speeds in commercial network to support ultra-high definition visual communications and immersive multimedia interactions. Additionally, the HUAWEI 5G CPE's utilizes dedicated video channel and game accelerator channel technology, meaning video performance—even for 8K media, or Computer Graphic VR game—is never compromised.
The advanced Huawei wireless technology ensures the best user experience with the HUAWEI 5G CPE. Wherever the user places his or her device, he or she can still enjoy good signal reception.
 HUAWEI 5G Mobile WiFi and HUAWEI 5G Mobile WiFi Pro:
 HUAWEI 5G Mobile WiFi series can convert 5G network signals into Wi-Fi signals, all 4G devices including phones, tablets, and PCs will be able to enjoy the high speed of a 5G network as long as they are connected to the Wi-Fi network.
The HUAWEI 5G Mobile WiFi Series is equipped with the industry's first 7 nm 5G multi-mode chipset, Balong 5000, which supports both non-standalone (NSA) and standalone (SA) networking modes and the 5G frequency bands of most carriers, providing a download speed of up to 1.65 Gbps.
The HUAWEI 5G Mobile WiFi Pro packs a whopping 8000 mAh battery The 40 W SuperCharge and 13 recharging protection measures can guarantee a safe and rapid charge. The wired and wireless reverse charging are also supported. Meanwhile; HUAWEI 5G Mobile WiFi has 4000 mAh battery
The HUAWEI 5G Mobile WiFi series is also suitable for sharing short videos and 4k HD live streaming, which is highly dependent on uplink bandwidth that cannot be satisfied by 4G upload speeds.
Users are able to enjoy 4K HD live streaming anytime and anywhere with at least 25 Mbps upload speed, which allows all users to share important moments with friends and family without lagging, and makes quality outdoor live streaming a daily possibility for journalists, photographers, live-streamers, and drone enthusiasts.
The HUAWEI 5G Mobile WiFi Series feature 5G network speeds in a sleek and seamless design, exuding a sense of luxury.
HUAWEI 5G CPE, HUAWEI 5G Mobile WiFi Pro and HUAWEI 5G Mobile WiFi are available now for a price of 1999 SAR for the CPE 5G, 1599 SAR for the HUAWEI 5G Mobile WiFi Pro, and 1199 SAR for HUAWEI 5G Mobile WiFi; at the Huawei Flagship Store in Riyadh Park, Huawei E-shop, and several authorized retailers in Saudi Arabia.