Technology
Trending
HUAWEI MatePad Pro: A Must-have Device Working from Home
Available for Pre-Order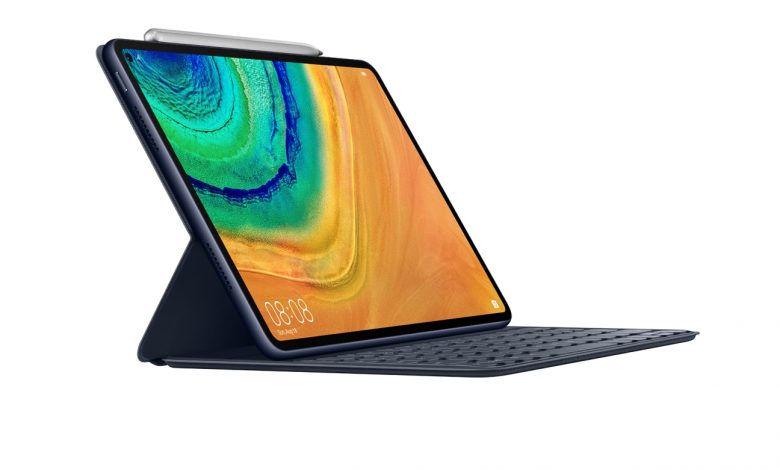 Follow Asdaf News on

Newsgate360 – Riyadh: When working from home, your entire daily routine is different. The bedroom becomes your office, your laptop or tablet, previously used for gaming or streaming movies, is transformed into your work computer. There's no commute, supervision, or need to change into even business casual clothing. This represents a dream lifestyle for many professionals, and is becoming increasingly common, with the development of remote office technology and changes in organizational practices. The widespread accessible of premium office technologies, such as premium remote video conferencing and other similar capabilities, means that many people can work from the comfort of home.
With the goal of sending their remote output through the roof, many professionals need a next-level tablet that comes endowed with unique efficiency-boosting capabilities, like the newly launched HUAWEI MatePad Pro.
As Huawei's first flagship tablet to adopt the "Mate" name, the MatePad Pro features unprecedented mobile office capabilities, by integrating Huawei's innovative technologies on both the hardware and software sides.
The HUAWEI MatePad Pro's elite attributes shine through in its futuristic interactive technologies, which address the comparatively poor experience on other tablets. Multi-screen Collaboration represents another innovative feature on the HUAWEI MatePad Pro that makes remote work a breeze. When composing a document on a tablet, it's often necessary to reference data or background information, which involves glancing back-and-forth between your phone and the other device, which can be a major headache. Multi-screen Collaboration makes this an experience of a bygone era, by allowing for the phone interface to display on the tablet screen. The on-screen content from both devices can be viewed at a glance, and common operations, like two-way file transfers can be performed with ease, simply by dragging and dropping the applicable files.
It comes equipped with the HUAWEI APP Multiplier function, which when activated, is capable of displaying dual windows from the same app in Landscape mode. This provides for a deeper level of engagement, and new interactions within complex, multi-layered programs.
Worth noting is that Huawei has opened up the UIKit for HUAWEI APP Multiplier and encouraged third party app developers to take advantage of its standout capabilities. Since the unveiling of HUAWEI APP Multiplier in November 2019, the number of compatible apps has grown by leaps and bounds. As of late March 2020, more than 3,000 apps have been made compatible, covering diverse fields including office tools, entertainment, lifestyle services, and communications.
The implications of this technology on work efficiency could hardly be greater. When drafting a work report, you could consult the necessary materials at the same time. Or when participating in a video conference, you can continue to message clients, for seamless multi-tasking at all times. Then there's the Multi-Window function on the HUAWEI MatePad Pro, which allows you to view up to three apps at the same time, via a split screen display and floating window. The relative size of the split screen windows can be adjusted at will, and the floating window can be minimized to remain unobtrusive.
You will also notice the MatePad Pro's stunning exterior design that provides the immediate impression that it is indeed a high-end product. The display is bordered by ultra-narrow 4.9 mm bezels, furnishing a 90% screen-to-body ratio, and expansive viewing experience. At a sleek 7.2 mm thick and weighing just 460 g, it is remarkably lightweight and portable, and showcased in a breathtaking color scheme: Midnight Grey
The tablet's display is no less impressive than the multitude of content it can display, at 10.8-inches, with a 2K resolution, and a professional Eye protection mode that has been certified for low blue light by TÜV Rheinland, which helps prevent the occurrence of eye fatigue. This can be a godsend for busy professionals and intensive users, who have a particularly high daily screen time. The HUAWEI MatePad Pro also comes bolstered with a myriad of eye-protecting features, including blue light filtering, posture reminder, photosensitive reminder, motion reminder and e-book mode.
The innovative capabilities on the HUAWEI MatePad Pro can largely be attributed to the Kirin 990, Huawei's latest flagship processor. The CPU features an intricate 8-core, three-layered architecture designed to maximize energy efficiency, as well as incorporating a 16-core Mali-G76 GPU, and a proprietary NPU with Huawei's self-developed Da Vinci architecture. This dizzying array of technological prowess boosts performance and efficiency to new heights, while powering smoother, and more intelligent mobile office functions. Sounds like a must-have device in an era of remote work!
 Availability and Price: HUAWEI MatePad Pro is now available for pre-order in Saudi Arabia at a price of 1,999 SAR for WIFI version only and for a price of 2,399 SAR for LTE version with a valuable gift includes HUAWEI M-Pencil, Keyboard, VIP service, 1 Year HUAWEI Mobile Cloud 50GB Storage, and WPS (for 3 months). You can order it through Huawei E-shop, and several authorized retailers (online) in Saudi Arabia.