Technology
Trending
HP unveiled new additions to the Z by HP portfolio
Follow Asdaf News on

Riyadh —


:
Today, HP Inc. unveiled new additions to the Z by HP portfolio, built for professional creators and power users who need performance, reliability, broad hardware expandability, and the versatility to get the job done in any work environment.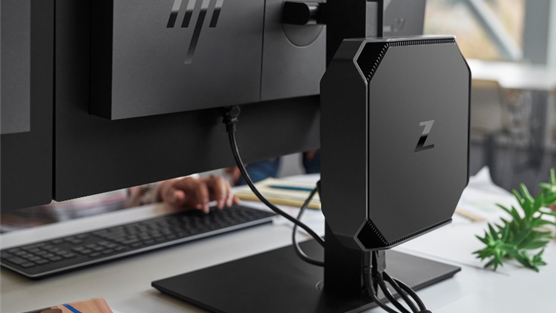 More than ever, today's workforce needs the right technology and tools to be productive, connected, and collaborative, whether working from home, in the office, or somewhere in between. As 80% of professional creators and power users want to continue working from home either full or part-time even after offices reopen, flexibility in how and where they work is critical. Additionally, 40% of workers need to move around the home for meetings during the day, reimagining the idea of office mobility. HP is adapting its technology to meet the needs of the mobile workforce by incorporating powerhouse performance into dense form factors with ZCentral 4R, Z2 Mini, and ZBook Fury, and including "beyond the box" innovations for anyone from IT decision makers to architects and data scientists.
"Professional creators and power users need a curated experience that aligns to the way they work and live in today's new normal," said Jim Nottingham, general manager and global head, Advanced Compute and Solutions, HP Inc. "Our Z portfolio delivers the mobility, performance, and flexibility the creative community wants with innovative solutions like ZCentral 4R, designed to ensure access to the cutting-edge technology and security solutions needed to power the next creative breakthrough."
ZCentral 4R: Designed for Remote Performance and Expansion
HP introduced ZCentral 4R, the world's most powerful 1U racked workstation for media and entertainment, product development, data science, and healthcare. ZCentral 4R is engineered to harness the power of a Z4 workstation in a 1U form factor and designed for high density in racked environments. Equipped with the latest Intel Xeon® W Processors (up to 18 CPU cores) and graphics options up to the NVIDIA® Quadro® RTX™ 8000, remote workers get professional-grade performance built for intense workloads. ZCentral 4R also provides layers of security with an exterior lockable front panel, HP Security Suite preloaded inside the box, all while physically secure in a racked data closet.
Z2 G5 Desktops: Going Beyond the Box
The new entry Z by HP desktop portfolio is built for today's designers who are shaping the world around us. HP's new powerful entry workstations, HP Z2 Mini G5, HP Z2 Small Form Factor G5, and HP Z2 Tower G5, take the latest processing power to another level, offering performance previously only available in high-end desktop workstations, and at an accessible price for any power user. The new Z2 lineup brings performance gains, higher wattage power supplies for max configurability, and market leading expandability. It's now easier to build the ideal, ergonomic friendly, home office set-up that is purpose-built with well-being in mind.
Z Book: Unthrottled Performance Just Got Smaller
In the past, content creators had to choose between performance and mobility. Today's power users seek greater performance, reliability, and lightweight and thin designs that are durable and easy to use when moving around the house, with long battery life for the work anywhere lifestyle. Now with ZBook Fury and ZBook Power, content creators and data scientists get the performance needed with full expandability in a more portable size.
Data Science Software: Accelerating Predictive Modeling
On select Z products HP will be adding factory installation options for Canonical Ubuntu Linux and pre-loads of the most popular data science developer and execution tools. With this option data scientists and students of data science can be productive on day one, right out of the box.
Sustainability: Leading the Way
With an unwavering commitment to the environment, HP is proud to offer the world's most sustainable PC portfolio. HP uses 100% renewable electricity to power the final assembly of 67% of its PC and display products worldwide. Z by HP continues to add sustainable products that incorporate ocean-bound plastics, recycled materials, and is innovating in every aspect from packaging to energy efficiency.