News
Technology
Trending
How Games Are Helping Sports Stars Stay Competitive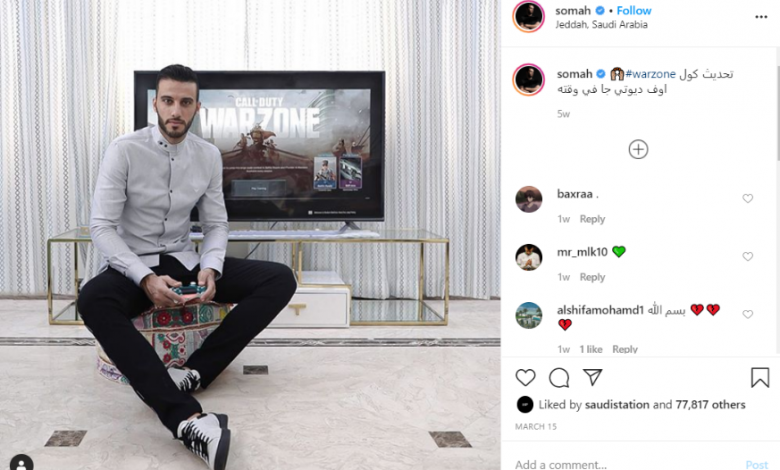 Follow Asdaf News on

Newsgate360 – Riyadh: With the world in lockdown, all sporting events being cancelled, and many sports stars confined to the comfort of their own couches, instead of being on the field doing what they do best, the world of sports has seen a new phenomenon take the hearts and minds of soccer players around the world and in Saudi Arabia.
Amongst other things including staying fit with home workouts, spending quality time with their families, and trying to fight the boredom, sports stars across the globe have also been seen gaming quite a bit with their families and friends as a means of both connecting with their loved ones, but also as a way of keeping the competitive spirit alive.
Published by Activision and developed by Infinity Ward and Raven Software, Call of Duty: Warzone is free for everyone to download and play on Playstation 4, Xbox One, and PC. Up to 150 players can squad up with friends and drop into a massive online combat arena packed with non-stop action and endless fun for everyone.
Since its launch earlier this year Call of Duty Warzone has managed to rake in a staggering 50 million downloads worldwide to become this year's Battle Royale game of choice among Call of Duty fans and celebrities alike. Even sports stars aren't immune to the sheer joy of winning a full warzone game and the satisfaction of coming back from the Gulag for more. The likes of international stars such as Marcus Rashford from Manchester United, Dani Carvajal from Real Madrid, Romelu Lukaku from Inter Milan, Alexandre Laccazette from Arsenal, and Andrea Conti from AC Milan, and many others have all been seen getting battle ready with their fellow team mates for a console rush like no other during the quarantine
Many local Saudi footballers were seen playing Warzone even earlier than the lockdown, the likes of Omar Al Somah from Al Ahli club and Bafetimbi Gomis from Al Hilal club were both spotted posting pictures of their favorite battle royale game
During a time when almost everyone is being encouraged to stay indoors and find ways to entertain themselves it only makes sense that global football stars would pick Warzone as a platform to not only do that but also help keep that competitive drive alive for when the football season comes back after these uncertain times.
A study from the University of Toronto found that people who regularly play action video games, like Call of Duty among many others, are better able to learn new sensorimotor tasks, improve hand-eye coordination, than people who do not play video games. The results suggest that video games could actually help these football stars stay mentally alert and ready for their next big football match as well as have fun with their family and friends.