Variety
Trending
HC and Japan's Waseda Sign Cooperation Agreement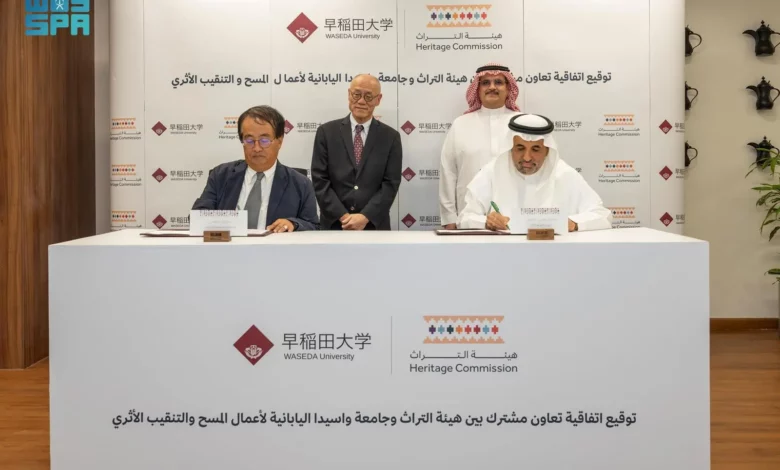 Follow Asdaf News on

Riyadh – Asdaf News:
In order to conduct archaeological survey and excavation work at the Al-Hawraa site in Umluj Governorate, Tabuk Region, for a period of five years, the Saudi Heritage Commission (HC) and Japan's Waseda University (WU) inked a collaboration agreement on the survey and excavation at Al-Hawraa archaeological site, on Sunday.
The signing event was held in the King Abdulaziz Historical Centre, the headquarters of the HC. Dr. Hasegawa So, a representative of the WU Comprehensive Research Organisation, and Dr. Jasser Al-Harbash, the CEO of HC, both attended.
Together with a complementary Saudi team, a WU scientific team will conduct archaeological survey and excavation operations. Additionally, university and scientific students from Japan will have the chance to take part in the project for training and doing specialized research.
In order to conduct archaeological surveys and excavation work at cultural heritage sites in the Kingdom, the HC is working to increase national and international scientific partnerships with universities and scientific organisations inside and outside the Kingdom of Saudi Arabia.
These initiatives demonstrate the Saudi Ministry of Culture's dedication to promoting Saudi participation and national culture within the context of Saudi Vision 2030.