Variety
Trending
Al-Lith Islands: A Deep Red Sea Necklace of Natural Treasures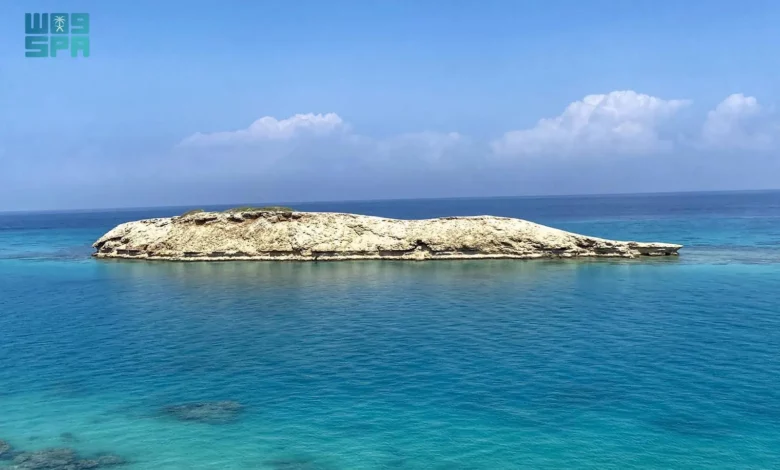 Follow Asdaf News on

Riyadh – Asdaf News:
Several islands are dotted around the southern coast of Makkah, particularly those in the Al-Lith Governorate, like a pearl necklace to the north and south. This group of undeveloped, all-natural islands with their varied topography offers for an opulent tourism destination with a plethora of undiscovered natural wonders.
They are a rich marine nature reserve with considerable animal and flora diversity, and the islands' marine ecosystems are among the most robust in the Red Sea, with stunning coral reefs in vibrant colours.
The natural diversity of the southern islands of the Makkah Region is best exemplified by Marmar Island. It is a wildlife preserve where several migrating bird species and marine life can find safety. The sea around the island teems with dolphins, which attract large numbers of tourists and diving fans who like to play with them.
The beaches of Marmar Island are natural areas for nesting for various types of Red Sea turtles, so it plays an important role in preserving marine biodiversity.
According to Tariq Aba Al-Khail, spokesperson for the Saudi Geological Survey, Marmar is one of the islands in the Mahraqat group, along with Al-Dhahrah, Al-Jadil, and Matat, and has distinctive natural features. He described it as a little island that stretches from the northeast to the southwest and is surrounded by a coral reef that extends more than 350 metres beneath the surface of the ocean.
According to Aba Al-Khail, the island has a white sandy beach with few sea plants growing on it and is encircled by blue water and fascinating coral reefs.
He continued by mentioning Marmar Island, which is famous for having coral reef formations that resemble a flooded skyscraper and is situated at the top of a steep coral mountain. This island, of about one square kilometer area, is located 25.4 nautical miles southwest of Al-Lith City.