Technology
Trending
Get Ready to Take Your Social Media Photos and Videos to the Next Level
With the Long Awaited HUAWEI P40 Pro+ 5G Leica Penta Camera, Available Soon in Saudi Arabia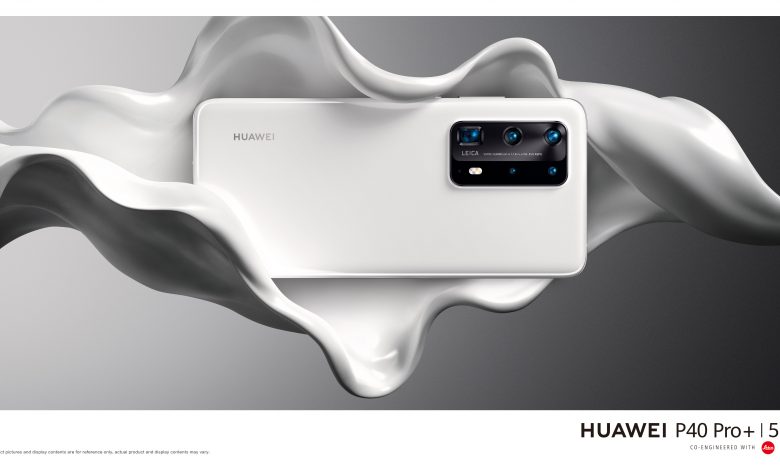 Follow Asdaf News on

Riyadh –
:
Are you a social media enthusiast? Do you enjoy posting photos and videos you take on your social media accounts? Some moments deserve to be shared with the world, especially if they look on point! With the Ultra Vision Leica Penta Camera setup of the HUAWEI P40 Pro+ 5G in your hands, sky is the limit for what you can possibly post on social media!
Before you begin posting, you need to make sure you have the right set of tools. Here we go through how the HUAWEI P40 Pro+ 5G can help you take your social media photos and videos to the next level:
Thanks to the Ultra Vision Leica Penta Camera, which consists of a large 1/1.28-inch HUAWEI Ultra Vision CMOS sensor (Huawei's largest sensor to date!). With a sensor this large, that captures more light than ever before, HDR photos and videos are easily achieved. Best part is, it does not matter if you are capturing in bright light or low-light settings. The Camera setup consists of a main 50MP Ultra Vision Wide camera, which is ideal for capturing photos with wide angles in high resolution such as expansive group photos without leaving anyone out of the frame or open-air landscape shots! It also consists of a 40MP Ultra-Wide Cine Camera that specialises in shooting HDR 4K videos in Low-light conditions i.e. suitable for recording the perfect birthday party song or perhaps a glamorous show of fireworks. There is also a ToF Camera, a 3x Optical Telephoto Camera and a 10x Optical Telephoto Camera – with this setup at your disposal, you will never run short of ideas of what to capture/shoot and post on your social media accounts!
Some farsighted shots can truly standout on social media, especially if they are well taken. Having said that HUAWEI P40 Pro+ 5G comes with a SuperZoom Array that consists of a 10x optical zoom, 20x hybrid zoom and 100x maximum zoom.
To really stand out on social media with your photos and videos you need to add a touch of much needed creativity, after all, the creative shots are the ones that shine out there! Thankfully, with the Ultra-Wide Cine Camera recording clips with cinematic quality and effects is just a click away on the HUAWEI P40 Pro+ 5G. Other than supporting 4K and low-light videography, the Ultra-Wide Cine Camera can also record videos in Ultra-Slow Motion Video at a phenomenal speed of 7680fps. Try recording an Ultra-Slow Motion video of you opening a pot of cooked rice, watch the swirling effect of steam leaving the pot once you life the lid!
Sometimes you just don't know when to stop or when to start capturing, right? Well do not worry with HUAWEI GOLDEN SNAP feature, which uses AI to pick the best postures and facial expressions that look good in the photos and select the top three frames for you to edit and share! Additionally, there is AI Remove Passerby and AI Remove Reflection that will remove someone who photobombs your picture and get rid of unwanted glare, respectively.
We all know that selfies have become so popular, especially on social media, whether selfie photos or selfie videos. HUAWEI P40 Pro+ 5G comes with a dual selfie camera, which includes a 32MP Camera and IR Depth Camera. The Selfie Camera can capture exquisite details, as well as film 4K UHD videos. So whether you are taking a selfie (photo and video) in daylight or at night, the result will always be sweet and nice for sharing on social media.
Also, HUAWEI XD Fusion Engine ushers in a new age of AI photography, which gives the HUAWEI P40 Pro+ 5G the perfect foundation to produce extraordinary photography, together with AI. 3rd Gen AI Photography combines AI capabilities with algorithms to improve image processing. Simply put, with the HUAWEI P40 Pro+ 5G all your images and videos are processed with 3rd Gen artificial intelligence which enhances the photography and videos as well.
To top it off, all these photo and video shooting might take a toll on the phone's battery, right? Well thankfully, the HUAWEI P40 Pro+ 5G comes with a 4200mAh battery, which is large enough for all your photos and videos load. The exciting bit is, this flagship beauty comes with 40W HUAWEI SuperCharge and 40W HUAWEI Wireless SuperCharge which charges your phone back up faster than ever!
HUAWEI MatePad Pro 5G
In the same time, Huawei Tech Investment Saudi Arabia will be launching soon the HUAWEI MatePad Pro 5G in the local market. Representing a breakthrough in design, 5G connectivity, performance and mobile productivity, Huawei once again sets a new bar, delivering a flagship-level 5G tablet experience to consumers.
Featuring a pure and minimalist design that is engineered to impress, the HUAWEI MatePad Pro 5G combines HUAWEI FullView Display with ultra-narrow bezels to achieve the world's highest tablet screen-to-body ratio at 90 per cent. Powered by Kirin 990 5G flagship SoC with the leading 7nm+ EUV process, the HUAWEI MatePad Pro 5G delivers outstanding 5G connectivity, performance and battery life. Running EMUI10, the HUAWEI MatePad Pro 5G supports Multi-Window, Multi-screen Collaboration and HUAWEI APP Multiplier. It also supports the HUAWEI M-Pencil and Smart Magnetic Keyboard, thus driving synergy with PC Mode and new WPS features for maximum productivity. The entertainment experience is made richer with a suite of hardware upgrades, packing immersive audio and display capabilities in a stylish form factor. Additionally, the HUAWEI MatePad Pro series is also the world's first tablet to support wireless charging and reverse wireless charging. All this performance is supported by the industry's first ultra-thick 3D graphene cooling system that synergises with AI for heat management, allowing the tablet to remain cool even when demands are high. This cooling mechanism also benefits other scenarios that typically generate high amounts of heat, such as downloading files on a high speed 5G connection and wireless/reverse wireless charging.
Both devices will be available soon in the local market with valuable gifts. Stay tuned.