Variety
Trending
GACA Board of Directors holds its twenty-sixth meeting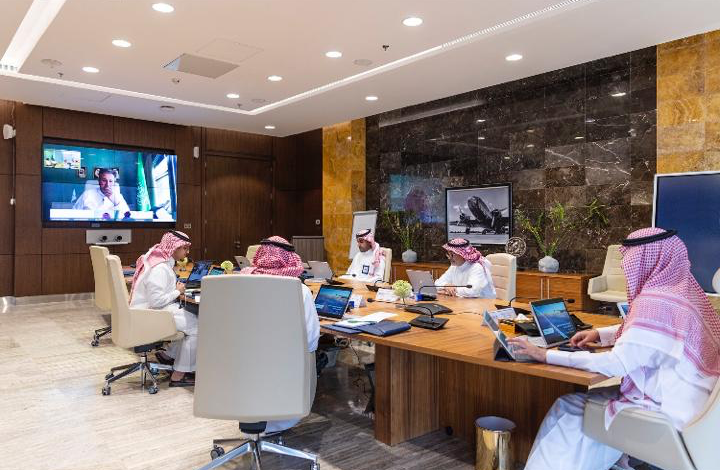 Follow Asdaf News on

Newsgate360 – Riyadh: The Board of Directors of the General Authority of Civil Aviation (GACA) held its twenty-sixth meeting today, headed by His Excellency the Transport Minister and Chairman of the Board, Eng. Saleh bin Nasser Al-Jasser, in the presence of His Excellency the President of GACA, Vice-Chairman of the Board of Directors Mr. Abdulhadi bin Ahmed Al-Mansouri, their Highnesses and Excellencies members of the Council. The council discussed a number of topics on the agenda and took a series of decisions regarding those issues.
The Council appreciated at the end of its session the support, attention and follow-up of the Custodian of the Two Holy Mosques King Salman bin Abdulaziz Al Saud and His Royal Highness the Crown Prince (may God protect them both) to the civil aviation and air transport sector. The council noted the precautionary measures and the proactive steps taken by the government of the Custodian of the Two Holy Mosques (may God protect him), which had a tangible impact, by the grace of God, in dealing with the novel coronavirus pandemic. It also pointed to the precious efforts to preserve the health and safety of citizens and residents alike. It praised the precautionary measures to combat the novel Coronavirus. Pointing to the steps taken by GACA, in collaboration with the Ministry of Health, through the preparation of points of departure and arrival and applying those precautions to aircrafts crews and airports staff to ensure the procedures and precautionary measures are taken in this regard.
At the end of its session, the Council stressed the importance of intensifying efforts and do the utmost to improve the overall performance of the sector and strengthening the role of civil aviation, in order to raise the level of the sector to achieve the aspirations of our rational leadership. A far reaching approach that is geared toward investing in this sector and develop it to serve citizens of this country and travelers in general all in line with the objectives of the Kingdom's Vision 2030.