News
Trending
Emirates NBD Mazeed Cashback Credit Card offers highest cashback rewards in KSA
Additional privileges on card spends in KSA and the UAE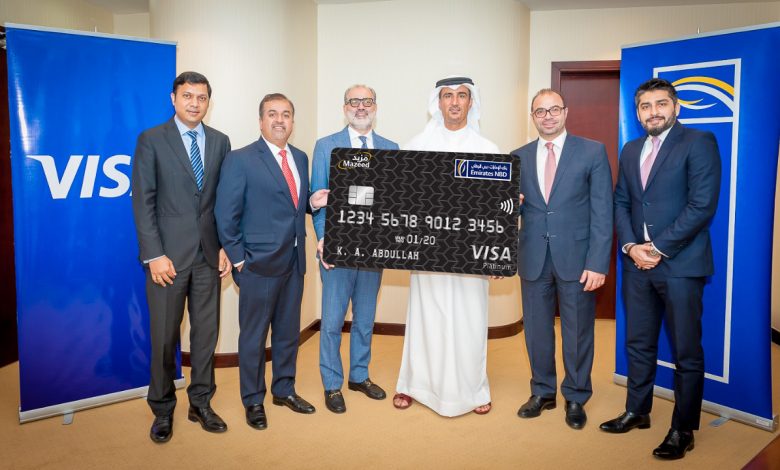 Follow Asdaf News on

Newsgate360 – Riyadh –Emirates NBD KSA, has announced the launch of the Mazeed Cashback Credit Card, offering the highest cashback value across various spend categories.
Created in collaboration with global payments technology company, Visa, Mazeed cardholders will enjoy up to 10% cashback on domestic and international spends across five categories: Travel; Dining in (including food delivery); Groceries; Education; and Medical and pharmaceutical.
Naser Yousef Al Marzouqi, CEO of Emirates NBD KSA said, "Emirates NBD has established a solid presence in KSA and remains deeply committed to supporting continued economic progress in the Kingdom as set out by the esteemed leadership's Vision 2030. As part of our strategy to enhance our offering and proposition to Saudi customers, we are delighted to introduce the Mazeed Cashback Credit Card which sets new standards with unmatched value offering in a highly competitive market. It combines the most important lifestyle categories of dining, air travel and luxury hotel accommodation along with essential household categories including school, college and university fees, groceries and medical bills. We are confident that the card will be well received in KSA as we continue to enhance our proposition and expand presence to serve and support the economic ambitions of Saudi individuals and businesses."
Ali Bailoun, General Manager for Saudi Arabia, Visa said, "Visa is delighted to partner with Emirates NBD to launch its new credit card, Mazeed. As a leading global technology payments company, we work closely with our bank partners to deliver unique, secure and seamless payment experiences ideally suited to their customers' evolving lifestyle needs and preferences. In doing so, Visa continues to play an integral role in digitizing the Kingdom's payments sector in line with Vision 2030."
Card members will also enjoy complimentary access to selected airport lounges across the world with their Emirates NBD Mazeed Cashback Credit Card. In addition, cardholders traveling to UAE for business or leisure will enjoy additional privileges and benefits at popular UAE restaurants, family entertainment destinations, health clubs and spas, with automatic enrolment to Emirates NBD's award-winning loyalty programs: Bon Appetit; GoodTimes; and LiveWell.
In keeping the bank's commitment to easy, seamless banking card members can enjoy the flexibility of redeeming cashback points in part or in full by calling the 24/7 call center.
 The launch of the Mazeed Cashback Credit Card is aligned with Emirates NBD KSA's strategy to expand its retail banking proposition and deliver significant value to its customer base.
Emirates NBD currently operates four full-fledged branches across the Kingdom's key regions with two branches in Riyadh, a branch in Jeddah and in the Eastern province in Khobar, providing a full offering to Saudi-based individual and businesses, including retail, private, business and wholesale banking. KSA marks the bank's largest geographical presence outside its significant network in the UAE, Egypt and Turkey with the bank recently announcing plans for further expansion in The Kingdom of Saudi Arabia (KSA), following approval from SAMA (The Saudi Arabian Monetary Authority) to open 20 additional branches in the Kingdom.
Seen in the photograph, from left to right are: Arjun Kannan, Director of Business Development at Visa Saudi Arabia; Muhammad Saqib Hussain, Head of Retail Banking at Emirates NBD KSA; Marcello Baricordi, General Manager for Middle East and North Africa at Visa; Naser Yousef Al Marzooqi, CEO of Emirates NBD KSA; Ali Bailoun, General Manager at Visa Saudi Arabia; and Naveed Ilyas, Head of Cards at Emirates NBD KSA.