News
Trending
Data centres: the hidden villain in the fight against climate change?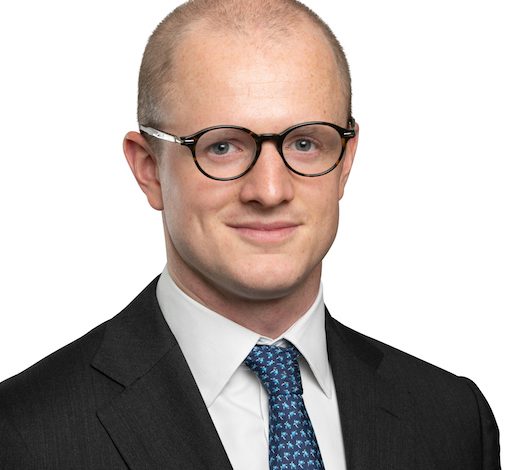 Follow Asdaf News on

By Thomas Leys
 Is watching half an hour of Netflix as bad for the planet as driving an ordinary car four miles? So claimed online blog "Big Think" in October 2019 in a story that quickly made the headlines. Most consumers will be unaware that their video streaming and cloud computing habits are facilitated by energy-hungry data centres all over the world. Estimates vary, but in 2018 data centres globally may have consumed as much as 400 terawatt-hours of electricity – roughly the same as the entire demand of France. As two thirds of global electricity production still comes from fossil fuels there is a danger that our demand for data becomes incompatible with efforts to mitigate climate change. With data centre company bonds worth $47bn, is this something investors should be concerned about?
In simple terms, to access and process information in data centres requires energy and to prevent the servers from overheating requires even more energy. One of Equinix's New York data centres has eight 2.5 megawatt back-up generators – each capable of powering a small city. And there are no shortage of future growth sources; increased cloud computing, higher quality and quantity of video streaming, 5G, increased smartphone adoption worldwide, the "Internet of Things", autonomous vehicles and artificial intelligence are all listed. History suggests they are not exaggerating; in 1992 the world consumed 100 gigabytes of data a day. Ten years later this was consumed every second.
These demand forecasts have led many observers to claim that data centres will soon overtake the airline industry when it comes to carbon dioxide emissions. Anders Andrae of Huawei expects them to consume as much as 8% of global electricity demand by 2030. This comes at a time when the world is seeking to reduce energy consumption and the related greenhouse gas emissions.
Yet, there are reasons for optimism. First, increased data consumption does not equate to increased power consumption. Named after the Stanford professor who published work on it, "Koomey's Law" states that the energy intensity of a gigabyte of data delivered via data centres halves every two years. This is supported by Google's experience, whose data centres today deliver seven times as much computing power using the same electrical power as they did five years ago. Increased computing efficiency, better cooling systems and artificial intelligence to direct power are some of the many ways in which this is achieved. Contrary to the alarming forecasts made by Mr. Andrae, a paper published in Science magazine in February found that the proportion of electricity consumed by data centres is the same today as it was in 2010. So data consumption may continue to surge without driving up power consumption and emissions.
Still, data centres remain highly energy intensive and will face pressure to ensure this does not translate into excessive greenhouse gas emissions. Take Digital Realty, the only data centre company to issue green bonds: in 2018 the power they purchased emitted 720 tonnes of CO2 (equivalent) for every million dollar of revenue at the company. This is double the average emissions intensity of the gas industry and just 20% less than the airline industry average. However, unlike these, and other traditionally "dirty" sectors, data centres have a clear and viable route to slashing their emissions to zero: renewable energy.
Recognising this, Digital Realty has moved its entire European portfolio to renewable energy sources and set a goal of making it available to customers across all 275 data centres they own. Having 324 megawatts of wind and solar projects under contract in the US will help, but around 70% of the company's data centres are still powered by fossil fuels.
The international rise in public concern over climate change has pushed it to the top of many policy-makers' and investors' agendas. Data centre company bonds have, on average, over six years left to maturity and some are as long-dated as 30 years. Over this period, it is inevitable that pressure to abandon fossil fuels will intensify from customers, regulators and investors. Identifying those issuers that are proactively lowering their emissions today is vital for bond investors assessing credit risk.
Our insatiable appetite for data is not going to slow down, but computing and data centre efficiencies will keep energy demand at bay. 'Data Centre Knowledge' calculates half an hour of Netflix streaming today as equal, in terms of emissions, to driving a car 460 feet – not four miles. Meanwhile, the increased adoption of renewable energy by data centre companies will cut this further. This is something which should be welcomed and encouraged by investors, who may eventually be able to binge-watch Netflix guilt-free.
–The writer is Thomas Leys – Investment Manager, Fixed Income at Aberdeen Standard Investments