News
Trending
Banque Saudi Fransi and Mastercard Launch World's First Priceless Card
Priceless Card offers exclusive experiences for ultra-high-net-worth customers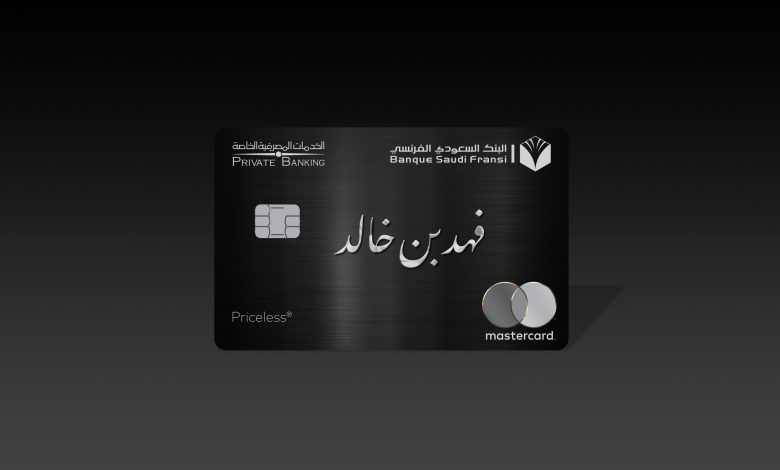 Follow Asdaf News on

Riyadh –
:
Banque Saudi Fransi (BSF) and Mastercard have announced the launch of the world's first Priceless Mastercard Credit Card. The exclusive card was launched earlier this year during a private BSF customer event hosted at Al Ula, a celebrated UNESCO World Heritage Site.
The card builds on Mastercard's 20-year legacy of delivering and enabling Priceless experiences by offering cardholders exclusive access to events and experiences in line with their passions. The Priceless card, the most elite in Mastercard's portfolio, will give cardholders the opportunity to experience the world's most prestigious music, sporting and entertainment events, meet celebrities, and enjoy a host of unparalleled travel and lifestyle privileges.
Gilberto Caldart, President, International, Mastercard, said: "The launch of the world's first Priceless card marks a global milestone for Mastercard and a defining moment in the evolution of our Priceless platform. We are immensely proud to build on our decade-long relationship with Banque Saudi Fransi to deliver this game-changing offering to the Kingdom's elite customers. The Priceless card will enable unique experiences and bring BSF customers even closer to their passions."
Rayan Fayez, Managing Director and Chief Executive Officer, Banque Saudi Fransi said: "BSF will be the first bank globally to roll out this exclusive offering. With its unique and tailor-made privileges, the Priceless card delivers on our mission to become the most modern, innovative and experience-focused bank in the region. Through this launch with Mastercard, we are confident that we will further enhance the customer experience for our elite clientele, offering more personalized and rewarding services than ever before."
The Priceless card is a tailor-made product that gives cardholders access to a world of unique privileges and experiences. It has been meticulously designed to meet the expectations of the Kingdom's most elite banking customers, who will be able to experience an extensive range of travel and lifestyle benefits and around-the-clock service wherever they are in the world.