News
Technology
Trending
APM 4.0 brings digital transformation to the oil field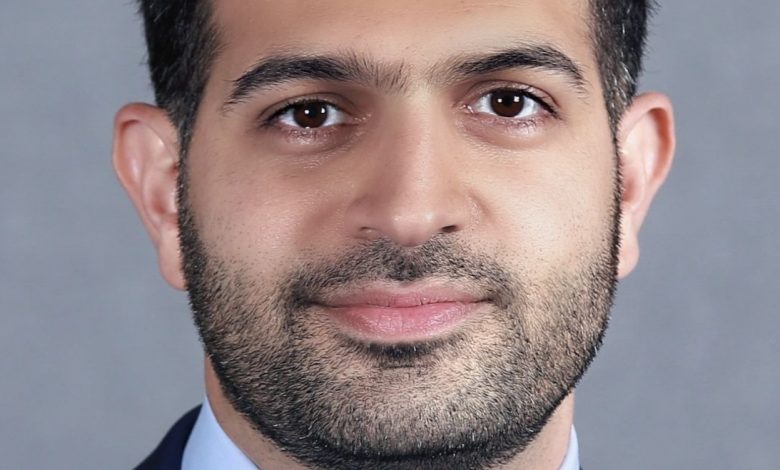 Follow Asdaf News on

Dubai –
:
In the current low-price environment, asset utilization, cost control and regulatory compliance have become the industry's top concerns as oil and gas companies struggle to maintain operating profits. With their high capital values, better utilization rates can help improve efficiencies and reduce costs across the sector, whether in terms of upstream production, midstream throughput or downstream processing. Budgets remain a strategic issue, particularly with high costs from manpower and maintenance. Environmental concerns have increased regulatory oversight.
Consequently, oil and gas operators are turning to the Industrial Internet of Things (IIoT) and other new technologies to optimize operations and boost revenue streams. In fact, researchers estimate that the market for IIoT in O&G worldwide alone could reach $39.4 billion by 2023.
Asset performance management (APM) has a major role to play in driving these improvements across the board. Gartner defines APM as a set of software applications and tools that improve the reliability and availability of physical assets that are essential to an enterprise's operations, including plants, equipment and infrastructure. With its ability to connect data and trigger actions via systems across the business, APM has been embraced by the manufacturing and maritime industries and is now being adopted by the energy sector, which has been rather late to the game.
To understand APM at work, imagine a scenario where an engineer needs to pinpoint a leaky pump from several shortlisted units, and then estimate potential treatment lines and downtimes. Using the traditional non-visual system, the engineer must rely on manual checks across a wide geographical area, as well as personal experience to answer both questions effectively – a process that can take days, if not longer.
With APM and a digital twin, however, field professionals are able to make decisions much faster, aided by artificial intelligence and virtual guidance. The proximity, location and role of each pump in the plant's operations are apparent upon consulting the digital twin, while colour-coding on a virtual 3D model indicates the relative health status of each pump in the system. A drill-down to real-time operational data shows the underlying problems: one pump has a leak, while another shows excess vibration. The engineer can now make an informed decision, applying best practices and scheduling repairs to both pumps to maximize asset reliability.
If the story ended there, APM wouldn't be used to its full extent. It is when this data is shared across the business – in this case to suppliers, operations, management, and perhaps even customers – that APM truly comes into its own. At AVEVA, we call this APM 4.0, to align with the smart extraction, manufacturing and operations procedures of Industry 4.0.
APM 4.0 offers a significant upgrade to the way oil and gas companies conduct maintenance. Just as with Industry 4.0, it transforms businesses by using a set of cyber-physical systems including the industrial Internet of Things (IIoT), cloud computing, big data analytics, predictive analytics leveraging artificial intelligence and machine learning, mobility and augmented and virtual reality. However, APM 4.0's benefits only accrue when leveraged across an organization's value chain.
These benefits can be broken down into three key areas of focus:
Visual operations and maintenance: Operational data can be deployed into a navigable 3D model of the plant. Besides offering an intuitive way to distinguish critical and non-critical information, it allows engineers to make informed decisions on managing production assets quickly and effortlessly.
AI-Driven analytics and prescription: Predictive analytics offer early warning identification and diagnosis of equipment problems, in order to reduce equipment failures and downtime, increase reliability and improve performance. Organizations can thus gain the highest return on critical assets.
Augmented guidance: Leveraging augmented reality provides asset owners and operating personnel with real-time, easy-to-follow visual operating procedures and key messages. This reduces human error and guides operators to appropriate equipment for performing specific tasks while existing hazards are flagged up.
From data collection to analysis and asset visualization, APM 4.0 is more than just hype. The approach has yielded significant benefits for companies that have embraced it. According to an AVEVA customer survey, APM 4.0 yielded the following benefits:
30% improvement in asset utilization.
25% reduction in unplanned downtime.
20% increase in asset availability.
$17M+ saved in single predictive analytics catch.
Simply put, APM 4.0 brings digital transformation to the oilfield in a cost-effective and operationally efficient manner. With its capacity to funnel multiple silos and different information formats into a single, comprehensive functional representation that offers real-time, actionable insights, APM 4.0 can ultimately improve business and customer outcomes in the challenging oil and gas sector.
Discussion by Mohamad Awad, Regional VP for the Middle East, North Africa and Pakistan at AVEVA on how new developments in asset performance management can play a transformative role at the region's oil companies even in a challenging economic climate – thanks to technologies such as IIOT, AI and big data.