Technology
Trending
Acer delivers solid double-digit growth in 2019 across the Middle East
Acer recorded 94% growth in gaming portfolio in ME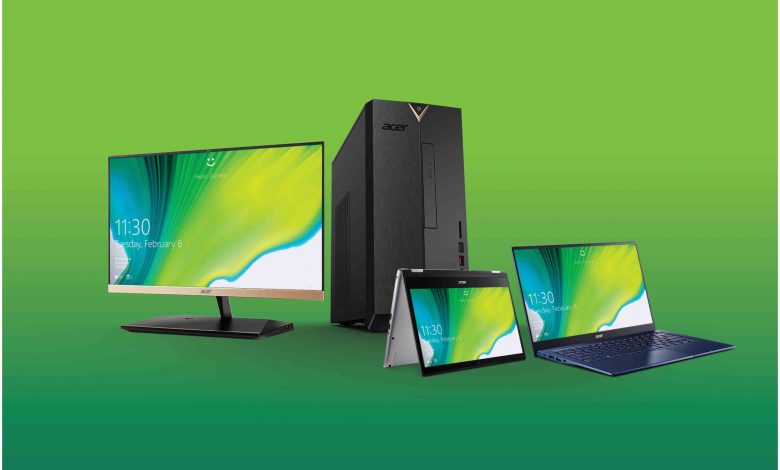 Follow Asdaf News on

Newsgate360 – Dubai: Acer Middle East, today announced its consolidated 2019 financial results highlighting strong performance across key segments in the Middle East.
Acer's sell-in revenue grew 29% in the UAE and 64% in the Gulf countries including Kuwait, Oman and Bahrain. Key attributes for this success include revenues from Acer's gaming models (desktops, notebooks and monitors) as the company announced a record 94% growth in revenues in this segment.
A recent study by global research company GFK, showed that Acer's ultra-thin portfolio accounts for 75% of its sales in the UAE, 50% in KSA. On the other hand, Acer sellout quantities showed 24% growth in the wider region as a result of consumer preferences for thin, light, stylish and powerful computers. Results showed as well that there was 33.3% growth in acer notebook gaming range sell-out as per research by GFK, resulting in 24% market share in the UAE and 16% in KSA in that category.
Acer's revolutionary convertible Spin series that feature powerful innovation and design grew by 10% in the region while the strongest commercial vertical was the education segment with over 50,000 units (mainly Chromebooks) sold to schools and universities across the region. The company also sold four Predator Thronos valued at AED109,999 each to gaming enthusiasts in UAE and KSA, marking the highest number sold in the EMEA region.
"Acer's performance is underpinned by our comprehensive regional growth strategy. The combination of strong execution and product competitiveness continues to be Acer's strength in the region and globally. We are pleased to see our growth momentum amidst a complex and dynamic global environment. Our success is a testament to our commitment to innovation and our customers who continue to embrace our innovative technologies. We will continue to invest in our products and core competences to bring steady and sustainable returns in the long-term," said Paul Collins, MEA General Manager at Acer.
Commenting on the strong performance of the education segment, Collins said, "Our enhanced portfolio is specifically designed to provide students and teachers in education institutions with a more personalized experience. Our products have a proven track-record to increase productivity, efficiency and innovation in education. We recognize the importance technology plays in today's classrooms and are committed to continue to deliver the right technologies to support the leaders of tomorrow."