Life Style
News
Trending
A call to 'Experience the beauty of Seoul'
B the B, a 'Seoul beauty and fashion lounge' representing the beautiful city of Seoul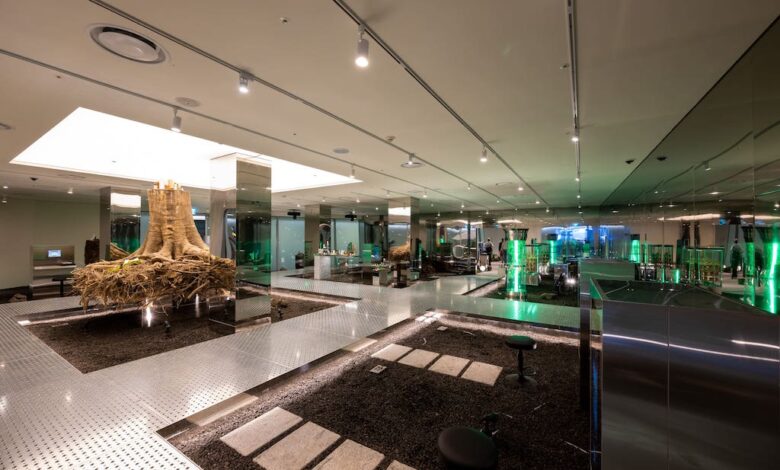 Follow Asdaf News on

Seoul – Asdaf News:
As part of International media trip to explore Korea and Seoul, we had the pleasure to visit Seoul Beauty Fashion Lounge 'B the B' that has opened on September 30 at the DDP (Dongdaemun Design Plaza). DDP was collabrated by Seoul City and Seoul Business Agency(SBA, President Hyeon-Woo Kim).
B the B was created as an experiential exhibition space where citizens and foreign tourists can freely visit and experience Seoul's beauty and fashion culture naturally.
Korean beauty products have been well famed in many countries for their high quality, the 'B the B,' Lounge lets visitors experience  the beauty fashion brand products under its message of 'a space where you discover yourself as a beauty through new perspectives and experiences'. It has an interior design that adopts the concept of 'Biophilia'(Man's instinctive love for nature and life) to provide new public values to citizens and four different lounges namely 'Brand,' 'Lifestyle,' 'Beauty Tech,' and 'Communication'.
'Walking in Seoul' was the first exhibition in conjunction with 'Andar' and the Seoul Business Agency, where people seeking healthy life can experience the athleisure fashion.
In Nevertheless, 'Brandy', in Lifestyle Lounge, the fashion commerce platform  and the products gives you a glimpse into Seoul's fashion trends.
Moreover, in Beauty Tech Lounge we were able to experience innovative AI beauty tech products that shows the future of the beauty fashion industry. Lululab's 'LUMNI', which recommends cosmetics products that suits you through skin diagnosis, and Milleroid's products, which finds a hairstyle that suits you.
Communication Lounge, is a space where the beauty brands that Musinsa and the Seoul Business Agency are cooperating and fostering are displayed. It will serve as an oasis in the city center by creating a resting space that citizens can use at any time.
Meanwhile, 'Seoul Beauty Week' held from September 30 to October 2, is a global festival that showcases the latest trends in Seoul allowing people to enjoy K-beauty and Hallyu(Korean Culture). 'Seoul Beauty Week' hosted 'Festival Night' in the evening (after 17:00) where people can enjoy Hallyu such as K-pop and K-dance along with beauty culture..
Nowadays, the beauty industry has been developed to what 'values and stories beauty industry can suggest a better lifestyle,' and is developing in a way that contributes to people's lives, creating the opportunity for Seoul to leap into the hub of the global beauty industry.
Kim Hyun-woo, President of the Seoul Business Agency, said, "B the B will create a space that has not exist before, making it into a valuable place to visit, having the opportunity to pioneer overseas markets based on a space with brand power."