Life Style
Variety
Trending
"Wazen Hayatak" program and the largest weight loss competition in the world Kicked off in Riyadh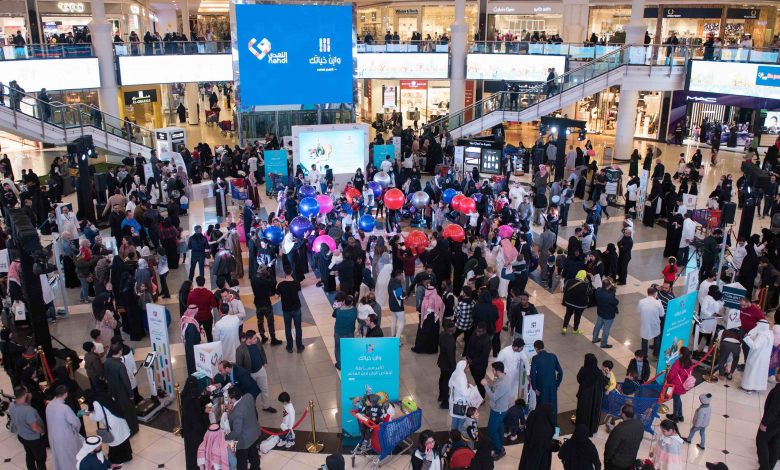 Follow Asdaf News on

Newsgate360 – Riyadh 4 Feb 20: Al Nahdi Medical Company, launched the "Wazen Hayatak" program and the largest weight loss competition in the world, in a mega event in Riyadh.
The program aims to bring some positive changes to the lifestyle of the Saudis, through a professional follow-up by the Nahdi Pharmacies Group. This program is accessible for anyone who visits the health education clinics affiliated with Nahdi, kingdom wide.
"Wazen Hayatak" is looking to achieve a new record number, by encouraging the contestants to lose 300 pounds of their total weight throughout 2020.
Striving to achieve the goals of the Kingdom's Vision 2030 by transforming the Saudi community into a healthy society
During the event, engineer Hani Ismail, executive president of marketing at Al-Nahdi Medical Company, pointed out that obesity is considered a prime source of health concern KSA.
"Health reports indicate that obesity is one of the main causes of death. The world is obese, with about 59.4% of Saudis suffering from overweight. In addition, obesity continues to have a serious negative impact on the homeland's health, economic and social standings. The annual spending volume, whether for treatment or prevention from this disease, is estimated at 19 billion riyals, according to recent reports for 2018." Ismail said
Ismail added: "Al-Nahdi was the first in developing ways and approaches to contain obesity, by adopting a clear methodology and a long-term strategy in this direction. Thus, the "Wazen Hayatak" program comes in this framework to reduce obesity rates and contribute to enhancing the level of public health in the Kingdom."
Dr. Sarah Al-Turkistani, head of health and community services department at Al-Nahdi Medical Company, explained the registration process in the program, as well as the importance of commitment by the participants to the periodic visits at the clinic in which their names were registered, in order to calculate the achieved weight loss.
Al-Turkistani emphasized the essential role that the program plays, not only in helping participants lose weight, but also in providing nutrition information and setting guidelines by specialists. These guidelines will instill healthy eating habits amongst the participants, in addition to preparing a diet, which includes a list of meals that can be eaten during this stage.
She added: "We follow the system of flexibility or (macros), where you will find a large and delicious amount of food to achieve satiety. This system differs from the traditional disciplines that adopt the method of eating small amounts that do not contain nutrients. "Wazen Hayatak" program will assist in the process of eliminating fats from any part of the body, by eating nutritious food and reducing the consumption of unhealthy and greasy foods, as well as starchy and sugary foods."