News
Trending
UL Issues Safety Certification To KSB Pumps Arabia For Use Of Fire Pump Assemblies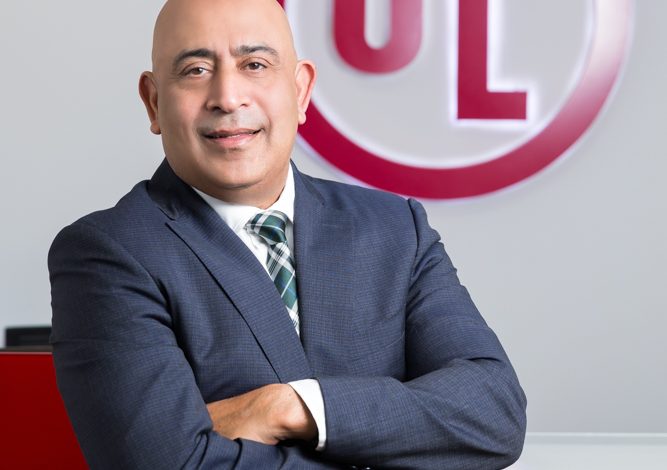 Follow Asdaf News on

Newsgate360 – Dubai: UL, a global independent safety science company, has awarded the first 'Fire Pump, Driver and Assemblies Certified as to Rating Compatibility' certification in the region to KSB Pumps Arabia Limited in recognition for complying with the safety standards of its fire pump assemblies.
KSB Pumps Arabia, based in Riyadh, becomes the first organization in the Middle East and UL customer to receive this unique certification. The two models of KSB Pumps Arabia's fire pumps, drivers and controllers have been certified by UL's team of engineers after it met the necessary UL 448D Standard requirements to help ensure the suitability and durability for use as a fire pump assembly.
As part of its inspections, the fire pumps, drivers and controllers were thoroughly tested and evaluated to determine the rated speed and power ratings in accordance with the National Fire Protection Association (NFPA) 20 standard. This ensures that KSB Pumps Arabia's fire pumps, drivers and controllers are in working order and will help deliver adequate and reliable water supplies in case of a fire emergency.
As an industry leader in fire safety, UL regularly supports manufacturers, regulatory authorities with certification and customized testing services for a variety of suppression equipment including fire pumps and engines.
UL has also established a strong presence in the Kingdom by highlighting the importance of safety and assisting companies to meet the necessary testing requirements. This includes being approved by the Saudi Standards, Metrology and Quality Organization (SASO) to help organizations in the Middle East pass the testing procedures for electrical products to be sold in the Kingdom and abroad.
Hamid Syed, UL's vice president and general manager in the Middle East, said: "Fire pumps are a critical component and the cornerstone of water-based fire protection assemblies. As an organization that has extensive expertise in fire safety, our team of highly experienced engineers leave no stone unturned when it comes to testing and examining equipment for functionality.
"This is vitally important in the case of any fire incidents and we are happy to assist KSB Pumps Arabia in evaluating and testing its products and equipment to help ensure it meets the necessary standards.
"By certifying two models of KSB Pumps Arabia's fire pumps, drivers and controllers according to the UL 448D Standard, signifies the trust that UL has gained and why the UL Mark is respected by professionals around the world."
Sohaib Chaudhry, Product Manager for KSB Pumps Arabia, said: "I am delighted that UL has again partnered with KSB, this time in Saudi Arabia, to promote secure, sustainable and compatible products through this UL448D program and requisite certification. This is another first by UL and KSB Pumps Arabia together which has enabled our customers to make a safer choice when it comes to choosing the right certified fire pump assemblies."