News
Trending
Tradeling makes freight booking simple
Convenient and cost-effective with exclusive Freightos.com partnership 

Follow Asdaf News on

Dubai –


:
Tradeling, the hyper-growing eMarketplace focused on business-to-business (B2B) transactions in the Middle East and North Africa (MENA) region, brings another innovative and value-added service for the business community through simple, effective and cost-competitive freight booking and management.
Marking a regional first, Tradeling has launched Tradeling Smart Freight, augmenting B2B eCommerce with real-time freight procurement via Freightos.com, the world's largest digital freight marketplace. With Tradeling Smart Freight, powered by Freightos.com's Freight-as-a-Service, businesses can benefit from online, real-time access to compare, book and manage their air, ocean and land freight services whether they are active on the Tradeling platform or not. The partnership initially opens up one the world's biggest manufacturing hubs – China.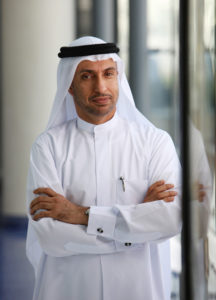 Dr. Mohammed Al Zarooni, Director General of Dubai Airport Freezone Authority, said: "Tradeling continues to strengthen Dubai's position as a global trade hub while driving more value for MENA businesses.  SMEs, which are one of the main pillars of our economy, will stand to benefit from Tradeling's partnership with Freightos. It means more small-to-medium-sized enterprises can access goods and services in other parts of the world to better serve their customers. I applaud Tradeling's constant drive to add value and highlight the strength of the UAE's position as a leader in trade and commerce."
Through this collaboration, businesses can conduct seamless trade with traders and enterprises in China. Tradeling Smart Freight gives customers the power to easily compare live freight quotes, book, manage and track the shipment, and then communicate with the vendor in one integrated platform. They will also be able to purchase cargo insurance as an optional extra and opt for customs clearance and door-to-door delivery.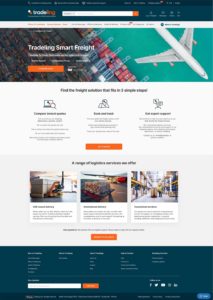 Three fundamental challenges faced in logistics are resolved with the new Tradeling Smart Freight service: concerns in searching and selecting the right shipping method; obtaining freight rates on time; and not knowing where the shipments are and when they are to arrive.
Muhammad Chbib, CEO, Tradeling, said: "Through our partnership with Freightos.com we have created an online freight booking ecosystem within our digital platform. It is a powerful example of how we are transforming B2B e-commerce in the region. No company in the region has marked such a strong digital integration of cargo as we now do. This brings an innovative, business-critical digital transformation as logistics is at the heart of trading.
"We are providing any business, not just customers or suppliers registered on Tradeling but anyone who requires logistics services, the opportunity to move into the digital realm. Tradeling Smart Freight will add more value to the business community and invigorate the trade dynamics in the region. Businesses only have to register on Tradeling for the new service, and instantly access the freight providers and complete their booking online."
Ruthie Amaru, CEO, Freightos.com, said: "As the world's pioneering online freight platform, we are proud to partner with Tradeling to make global trade easier for businesses worldwide. By integrating our Freight-as-a-Service capabilities with Tradeling, we can bring our customer-centric shipment booking and management capabilities across our network of logistics providers in key markets to the business community in the MENA region, ensuring faster, smoother and competitive freight procurement services."
The new service supports the needed digital transformation for both buyers and sellers by providing them the tools to grow fast. Any business can now directly engage with freight providers, which will particularly help small and medium enterprises (SMEs) to achieve higher levels of cost savings.
Among the advantages for businesses are the widest selection of freight providers, all listed on the platform. Freight buyers can also choose the transport mode and speed of service. The transparency of the process means procurement services can be more effectively managed by businesses that had to rely on third-party providers earlier.
The platform is simple and easy to navigate. It will provide details on shipment and billing, including payment status, proforma invoice and tax invoice details. Tradeling Smart Freight, powered by Freightos, brings world-class cybersecurity protocols ensuring that every detail is confidential.
Tradeling has recorded impressive growth since its launch in April 2020. The digital marketplace now showcases tens of thousands of products in four verticals – Food & Beverage, Health & Wellness, Office Supplies and Logistics. Today, Tradeling more than 300 suppliers from 25+ countries with gross merchandising value increasing from zero to a high two-digit million figure within three months.