News
Trending
UAE's leadership's commitment to empowering women ensured women equal participation in sustainable development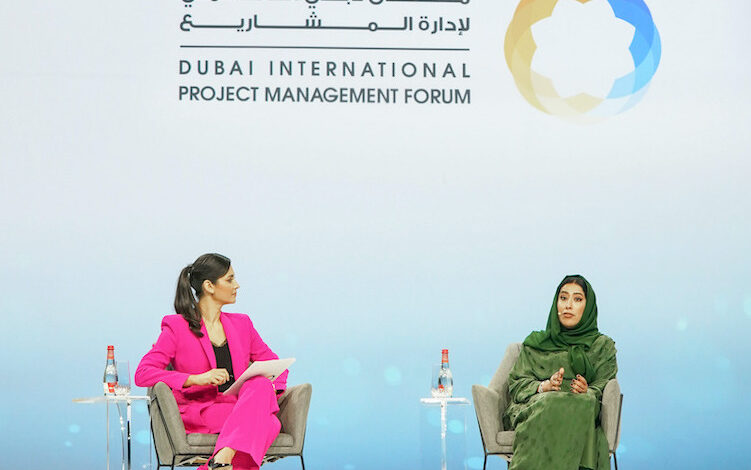 Follow Asdaf News on

Dubai – Asdaf News:
According to Vice President of the UAE Gender Balance Council Mona Al Marri, the leadership's commitment to empowering women has made sure that women are equal participants in and significant contributors to the country's journey toward sustainable development.
Speaking at the 8th Dubai International Project Management Forum (DIPMF), which is being held from January 23–26 at Madinat Jumeirah under the patronage of H.H. Sheikh Hamdan bin Mohammed bin Rashid Al Maktoum, Crown Prince of Dubai and Chairman of Dubai Executive Council, she noted that the leadership's confidence in the competencies of women has enabled the country to be a global leader in gender balance.
According to the UNDP's Human Development Report 2022, the UAE is placed first in the Arab region and eleventh internationally on the Gender Inequality Index (GII), which highlights the quick progress the country has made toward gender parity. Since the UAE Gender Balance Council was founded seven years ago, the nation has risen 38 spots on the Gender Inequality Index. The World Bank's "Women, Business and the Law 2022" study and the World Economic Forum's "Gender Gap Report 2022" both put the UAE #1 for the second year in a row.
According to Al Marri, the year 2022 will see the country's private sector increasing its involvement in initiatives to accelerate the implementation of the United Nations' Sustainable Development Goal 5. (SDG 5). A total of 56 UAE-based local and international companies have joined a national initiative to increase the percentage of women in senior leadership positions to 30% by 2025. According to Al Marri, some companies have already increased the percentage of senior women leaders in their organizations to 27 percent.
She also stated that by demonstrating their abilities in a variety of fields, women have earned the trust of the UAE leadership. Women make up 27.5 percent of the UAE cabinet and 50 percent of the UAE Federal National Council, and they hold important positions in the diplomatic corps. "UAE women have made significant contributions in various sectors and play critical leadership roles in accelerating the nation's growth and sustainable development," she added.