Technology
Trending
TECNO Introduces the CAMON 20 Series, a Steady Night Portrait Expert with a Radical Deconstructionist Design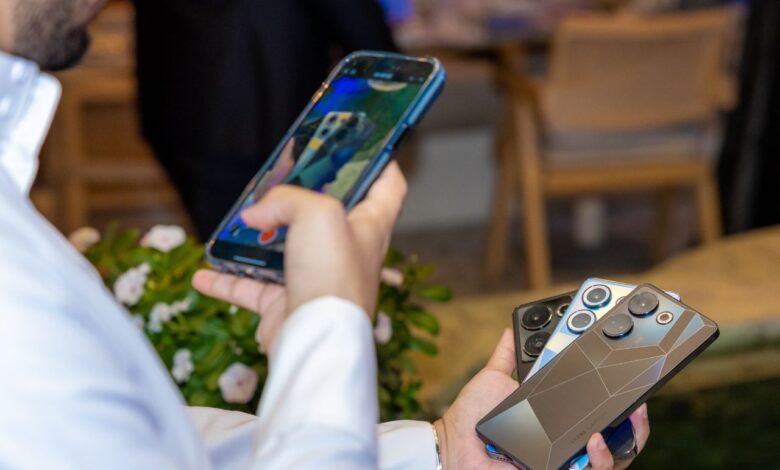 Follow Asdaf News on

Riyadh – Asdaf News:
TECNO, an innovative technology brand with operations in over 70 global markets, today launched its new  CAMON 20 Series, bringing spectacular portrait video and night portrait photography experience with the industry's first CAMON PUZZLE deconstructionist design to its forward-looking users. TECNO CAMON 20 Premier 5G's 5000 Times/s Sensor-Shift OIS Anti-shaking Technology and 50MP RGBW Ultra-Sensitive sensor enable the device be capable to provide SLR camera level anti-shake video and crystal-clear night  portrait quality. Its 108MP Ultra Definition camera delivers breath-taking wide-angle shots for both photography and video shooting. Meanwhile, inspired by the deconstructionist genre of postmodern architecture, the series  fuses the magic skin with ceramic materials and create the unique CAMON PUZZLE design. TECNO CAMON 20 Series including CAMON 20 Premier 5G, CAMON 20 Pro and CAMON 20 are expected to be broadly available in early May.
"TECNO CAMON 20 brings together innovative technologies and modern stylish design in one striking, high-performance series," said Jack Guo, General Manager of TECNO, "Many moments in life are meant to be captured. TECNO CAMON 20's advanced portrait and video technologies let users record those emotional motion moments in sharper detail, while its striking aesthetic design and powerful performance complete an all-round exceptional user experience."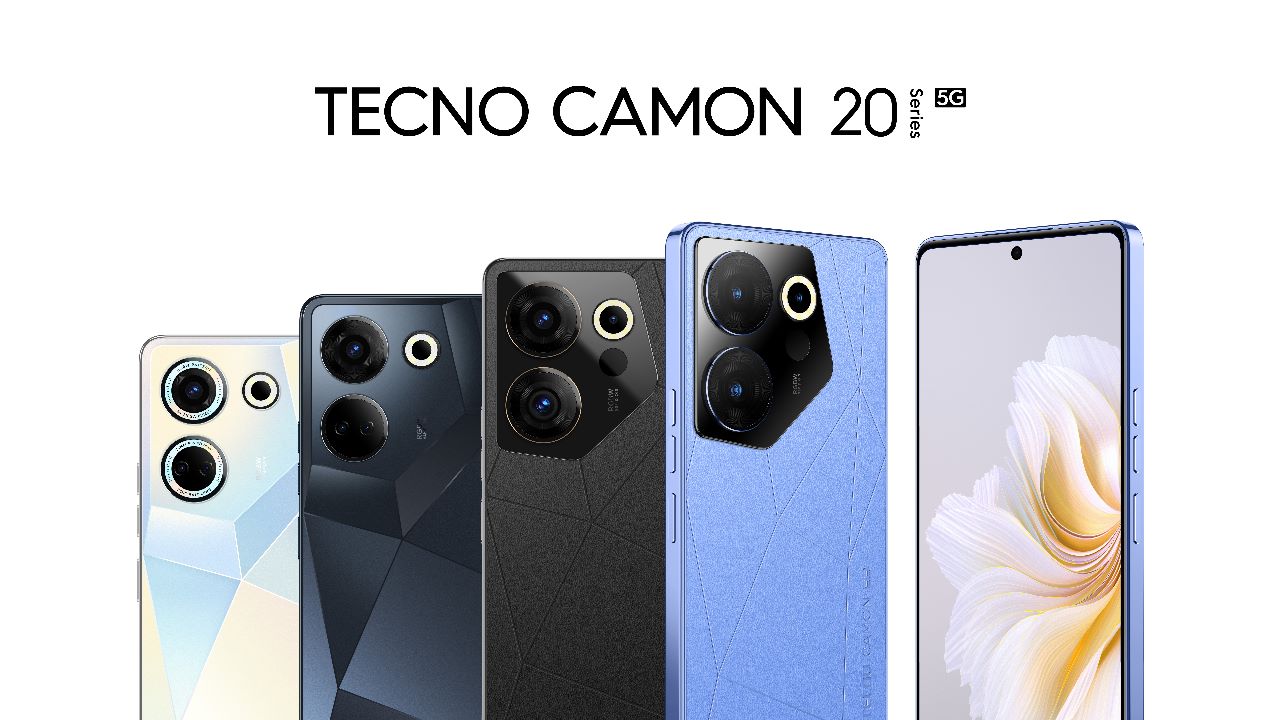 5000 Times/s Sensor-Shift OIS Anti-shaking Technology for Portrait Video
In the pursuit of steady portrait video, TECNO has incorporated SLR camera in-body image stabilization into the CAMON 20 Premier 5G. The devices with 5,000 Times/s Sensor-Shift OIS Anti-Shaking Technology can compensate for shakes up to 5,000 times per second. As a result, images and video are crisp and vivid, even when taken while moving at speed.The technology is the most cutting-edge anti-shake solution in the industry, aiming to popularize the SLR camera anti-shake innovations on smartphone. Unlike traditional anti-shake solution that compromises image quality, it preserves every single ray of light without cropping the image. Even in low light, up to 93% of the footage shot can still be achieved. Meet the best anti-shake solution for portrait video shooting so far that captures all the emotions in motion!
50MP RGBW Ultra-Sensitive Sensor for Night Portrait
TECNO's innovative technology of RGBW has brought very brilliant night portraits on its products. By replacing the "green" array solution in the traditional RGGB color filter with a "white" one, the RGBW sensor allows more light to be captured. While 1G+6P lens increase the light intake by replacing one of the plastic lens by a glass one in the process when light reaching the main sensor. The main sensor on TECNO CAMON 20 Premier 5G is also increased from 1/1.73 to 1/1.56(the single pixel size from 0.8μm to 1.0μm, with 56.25% larger light-sensitive area to ensure images are as close to real-life scenes as possible. With greater light transmission, TECNO CAMON 20 Premier 5G lets users capture the crystal-clear night portrait in stunning definition, never losing a detail in the dark.
Groundbreaking Innovation with CAMON PUZZLE Deconstructionist Design 
Inspired by the deconstructionist genre of postmodern architecture, TECNO fuses the aesthetic concepts of international fashion brands and pioneering designers and create the unique CAMON PUZZLE design. TECNO tries for the first time to engrave with 20 irregular ribs in a luxury lychee pattern Magic Skin while sapphire-grade nanocrystalline ceramic is integrated into the device's back cover construction. The combination of advanced materials and bold design challenge traditional smartphone design language and lets CAMON 20 users make a stylish statement.
The fusion of the magic skin with ceramic materials realized by TECNO's designers creates incredible comfort with a natural tactile texture that doesn't attract fingerprints. With a unique appearance and high-quality materials, CAMON 20 Series brings industry design standards into a new era. As a result, the design wins prestigious MUSE Design Award 2023 as a gold winner and highlights TECNO's position as a pioneer of smartphone design.
Additional amazing features brought by CAMON20 series include:
108MP Ultra Definition Camera Captures Ultra-wide Horizon Views & 32MP AI Selfie camera for Ultra Clear Shining Selfie – Besides its 50MP main camera, CAMON 20 Premier 5G's camera module also comprises a 108MP Ultra Definition camera, which enables users capture ultra-wide horizons and super macro close-ups all in stunning detail. The 9-in-1 Adaptive Pixel technology which merges 9 small pixels into a single 1.92um ultra-large one, improves the light sensitivity by up to 9 times according to pixel size by using.  The 32MP Ultra Clear AI Shining Selfie camera helps users to elevate their selfie. The series also features TECNO's AI-powered "Portrait Master" beauty algorithm, which uses 319-dot face-positioning to generate precise beauty analytics including culture, skin tone, the physical environment and more to develop a personalized beautification plan. Based on TECNO's Big Data Platform, the technology empowers users through more inclusive technology. Both the 50MP main and 108MP wide-angle cameras also support 4K and HDR video, while the rear and front cameras support dual portrait video.
67″ AMOLED True-color Screen with Immersive All-slim Bezel – TECNO CAMON 20 Premier 5G adopts 6.67″ AMOLED true-color screen, supporting full-path cinema-grade P3 wide color gamut, its 800000:1 ultra-high contrast ratio makes the light and dark details clearer with brilliant image quality. The color gamut is a wide color gamut standard introduced by the U.S. film industry, covering a larger color area for true cinema-quality picture color. TECNO CAMON 20 Premier 5G's 47% narrower bottom bezel, brings users an immersive borderless full-screen view experience.
TüV Rheinland Eye Protection Certification Display at 120Hz Adaptive Refresh Rate – Certified by TuV Rheinland, TECNO CAMON 20 Premier 5G filters out 50% of the blue light to minimize its damage to the eyes. The device uses PWM 1920Hz ultra-frequency dimming to effectively solve screen flicker in low-light scenes and significantly reduce eye fatigue. Multi-level adjustable refresh rates up to 120Hz could be adaptive to be tailored to the users' specific usage scenario. Its high touch sampling rate up to 360Hz allows for instant and accurate fingertip responses for an enhanced experience.
MediaTek Dimensity 8050 Chip as Fully Upgraded Computational Portrait Photography Engine – Among the industry's very first batch devices to be armed with MediaTek's new Dimensity 8050 processor, CAMON 20 Premier 5G brings the chip-makers' signature power with an advanced 6nm octa-core architecture. With up to 3GHz CPU frequency, performance is smooth and lag-free, whether running day-to-day apps or large-scale games. In use, TECNO CAMON 20 Premier 5G's Triathlon Polymer Graphene Tri-State Heat Dissipation technology keeps the device cool, while the series offers 8GB+8GB extended RAM and up to 512GB ROM. TECNO CAMON 20 Premier 5G's 5,000mAh battery gives users plenty of power whether at home, at work, or on the go, and fast charging is perfect for a quick juice boost whenever it is needed.
Pricing & Availability
TECNO provides two color options namely Dark Welkin and Serenity Blue for its CAMON 20 Premier 5G, CAMON 20 Pro 5G, and CAMON 20 Pro, and one new color namely Glacier Glow Glass for CAMON 20. Starting from May 17, CAMON 20 series is available in Saudi market for pre-booking in three versions: CAMON 20, CAMON 20 Pro, and CAMON 20 Premier 5G with amazing gifts through Extra, Noon, LuLu Hypermarket and Nesto, at a starting price of 749 SAR. And it will open for sale on May 24, 2023.