News
Trending
TAMM launches Customer Experience Measurement tool
As part of efforts to boost customer satisfaction for digital government services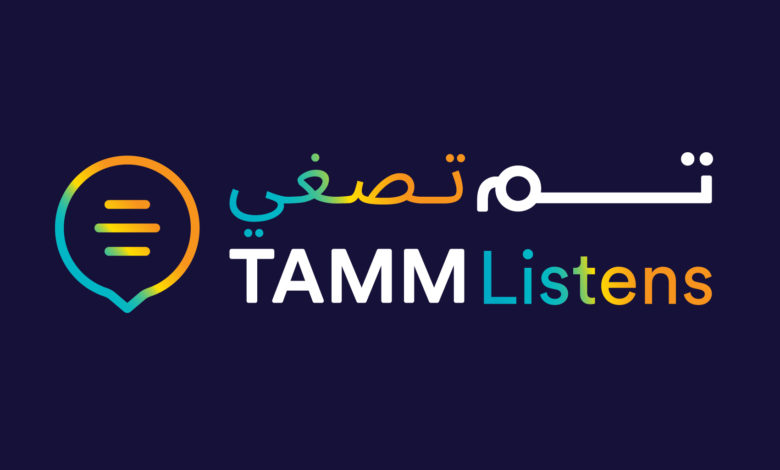 Follow Asdaf News on

Abu Dhabi –


:
The Abu Dhabi Government Services Ecosystem, "TAMM" has launched today its Customer Experience Measurement tool "TAMM Listens" to measure customer satisfaction and help deliver seamless customer experience to its users when accessing digital government services.
Through advanced technology and the use of data and analytics, "TAMM Listens" tool has been designed to track and monitor customer feedback with the aim to identify and address issues swiftly which will benefit all TAMM users.
The "TAMM Listens" Measurement tool will help TAMM engage with the users, understand their needs and be innovative to better serve Abu Dhabi residents and citizens.
Available on all TAMM platforms including the website, mobile app, TAMM Service Centres across Abu Dhabi and Abu Dhabi contact centre, the 'TAMM Listens' Measurement tool is also being integrated on the websites of Abu Dhabi Government Entity websites.
The launch of "TAMM Listens" Measurement tool comes under the supervision of The Higher Committee of the Digital Government and is aligned with its efforts to activate a digital transformation governance framework in Abu Dhabi, providing new concepts of government services and moving towards a digital future.
His Excellency Engineer Mohamed Al Askar, Director-General of Abu Dhabi Digital Authority, said: "As we continue our journey in embracing digitalisation for all government services in Abu Dhabi, the Customer Experience "TAMM Listens" Measurement tool is another step forward in what is an important milestone for TAMM.
"Serving the needs of people is at the forefront of what we do and we strongly believe that it is vital we listen to the users who will be accessing and completing government services and find out how we can improve the way we deliver our services on TAMM and enhance customer service at the same time.
"The "TAMM Listens" Measurement tool allows us to analyse the feedback and insights, and explore new ideas to make TAMM more efficient and easier for all users."
Her Excellency Aisha Ibrahim Al Marzooqi Executive Director of Government Services Sector at Abu Dhabi Digital Authority said: "The "TAMM Listens" Measurement tool enables TAMM users to offer their feedback by rating their experience with different face expressions when interacting with government websites and upon completion of each service. They can also answer a range of follow-up optional questions.
"TAMM is also adopting data and analytics to develop comprehensive reports across all Abu Dhabi Government Entities and services which can be shared with key stakeholders".
The key areas to be measured include the overall channel performance, ease of use and access, service efficiency, quality of service and Abu Dhabi contact center and service center agent support.
TAMM is leveraging the latest technologies to drive digitalisation across the Emirate and make Abu Dhabi a great place to work and live in. The ecosystem has succeeded in these endeavours by providing all Abu Dhabi residents with high quality and efficient government services, several of which have been launched in recent months.