News
Trending
St. Petersburg International Economic Forum Set for 14–17 June 2023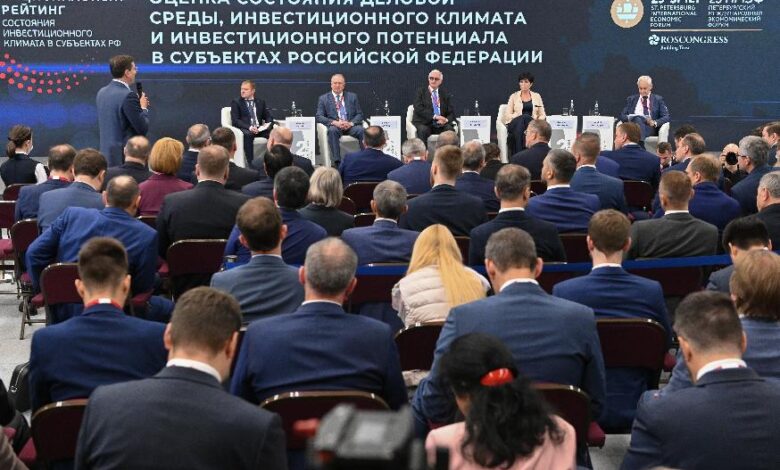 Follow Asdaf News on

Riyadh – Asdaf News:
The St. Petersburg International Economic Forum has launched an invitation-only campaign, which is being sponsored by the Roscongress Foundation. On the SPIEF website, you may find information on how to submit an application and specific requirements for participation.
One of the biggest and most significant business gatherings in the world continues to be the St. Petersburg International Economic Forum. The prospect for the sustained growth of the world economy is as important as ever, particularly in light of the current unrest brought on by the reorganization of global economic alliances, the escalation of social injustice, and the instability of trade and political ties. All participants in the economy are treated equally in the Forum, a single place of trust.
"The New Year marked the launch of our campaign to invite participants to SPIEF. This year, we are expecting increased numbers of participants from the Middle East, Africa, Asia and Latin America. Naturally, we are also committed to close cooperation with all the regions of Russia and representatives of the business community. I am confident that the upcoming 26th St. Petersburg International Economic Forum will take a special place in our guests' business schedules," said Anton Kobyakov, Advisor to the President of the Russian Federation and Executive Secretary of the SPIEF 2023 Organizing Committee.
This year will see a single package for participation in the St. Petersburg International Economic Forum. The package includes participation in all the Forum's business and cultural events (except the plenary session and invitation-only events), access to business networking areas at the Forum (with restricted access to areas where invitation-only events are being held) and information support.
The registration procedure comprises four steps: registration in the Roscongress personal account, submission of an application, its consideration by the Organizing Committee, and confirmation. The period for the consideration of applications will differ for each participant and will be at least ten days.
This year, the St. Petersburg International Economic Forum will take place from 14–17 June. The United Arab Emirates will be the guest country at SPIEF.
SPIEF 2022 welcomed 14 thousand people from 130 countries, with 81 countries represented by their official delegations. For more information about the outcomes of SPIEF 2022, go to the official Forum website (forumspb.com) and the Roscongress Information and Analytical System (roscongress.org).