Variety
Trending
SHOWBOX The K-Contents Studio Behind The Celebrated "Taxi Driver"
Follow Asdaf News on

Seoul –


:
By: Samar Yahya
No one would disagree with the fact that art in general and drama and movies in particular affect and reflect history, communities and cultures.
"The 'Taxi Driver' movie is a true story, to make the film we had to take approval from both the true journalist Jürgen Hinzpeter and Korean taxi driver Kim Sa-Bok. We visited Hinzpeter in Germany to get his approval, however we failed to find the taxi drive, Man- seob." KIM Do-Soo CEO ShowBox Corp said.
"After prolonged endeavours to find the taxi driver, the decision was finally taken to go on for the movie. The process began with writing the scenario, select the right director and actors. The director is Hun Jang, who worked with ShowBox in three different movies."
"One of the incidents while preparing for the movie, Song Kang-Ho refused to play the role at first, as he was not in favour of playing a political movie. A week later, he came back impressed by the scenario and changed his mind that he would take the role." said KIM Do-Soo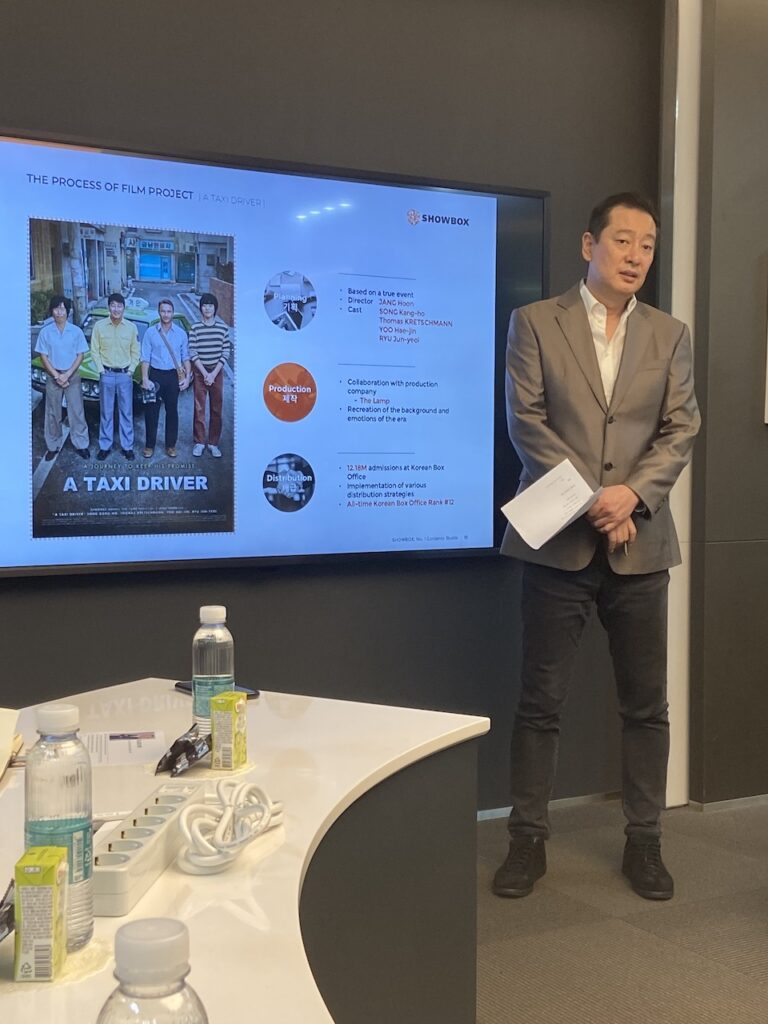 'Taxi Driver' is based on a true story back in 1980 when a foreign journalist hired a taxi driver to take him to Gwangju but unexpected incidents were there as the city was under siege by student protesters and the military.
The 'Taxi Driver' won 25 awards including Blue Dragon Film awards in 2017 as best film, best actor (Song Kang-Ho), best music (Jo Young-Wook) and top box office seller and was nominated to 32 awards with over 10 million viewers.
After the movie was completed and shown on cinema screens, the son of the true taxi driver contacted ShowBox officials that his father has passed away few years earlier, yet when he was a child, his father told him the story. The son who appreciated making a movie on his father's story met wide interest from the media.
On ShowBox preferences to show their movies at cinemas first or on entertainment platforms, "The traditional sequence is cinema and then on platforms such as Netflix, however, it is changing dilemma and directors sometimes have their own preferences." Said KIM Do-Soo
Judy AHN head of international business, ShowBox said: "Selling movies internationally boosts ShowBox brand and increases sales and revenues. We have variety of movies covering diverse themes and aspects to promote the brand through international film festivals.The story of a movie would drive ShowBox to collaborate with other markets. Collaborating with entertainment platforms whether international or local ones, depending on the content.
"ShowBox international expansion sales aims to broaden international press coverage, maximize content exposure on and offline and raise awareness about ShowBox brand through international film festivals." Said AHN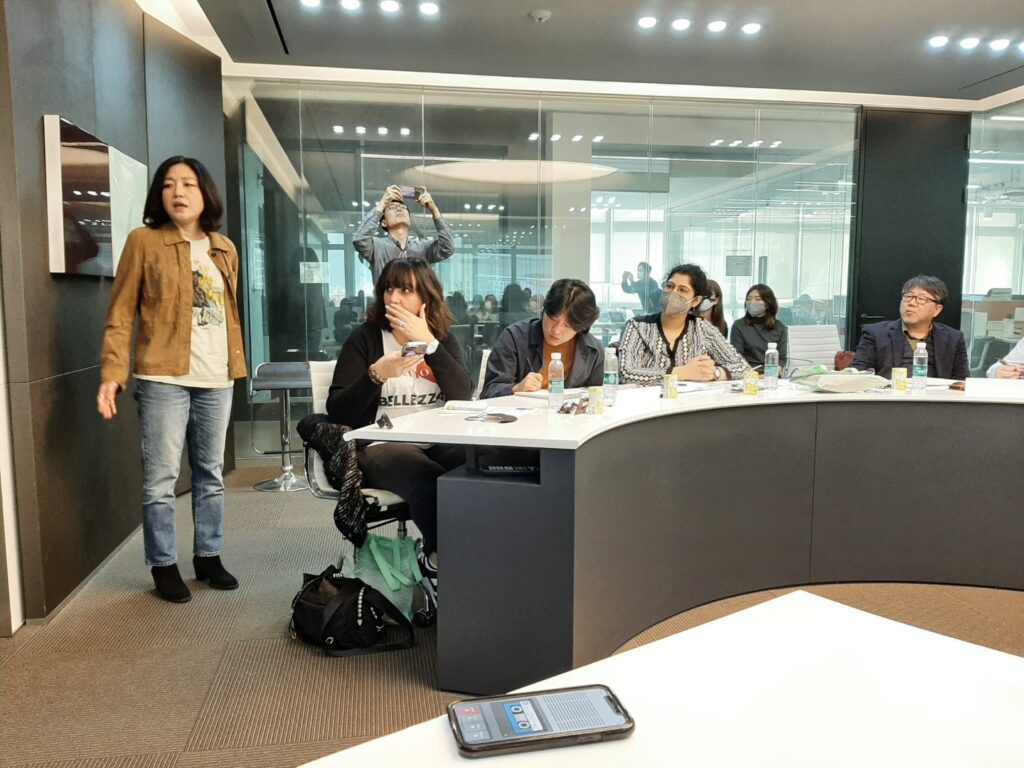 ShowBox has international cooperation examples such as 'Greta' which is Korean- American co-production, 'The Medium', Korean- Thailand co-production and 'Moon Man', ShowBox – China collaboration.
In addition, there are international remakes of Korean movies such as 'A Hard Day' that had Chinese, Pilipino and French remakes. 'Confession of Murder' and 'Always' both had Japanese remake. They all play a role in ShowBox international sales.