News
Trending
Red Sea Mall re-open over 2 phases
Applying precautionary measures for a safer shopping experience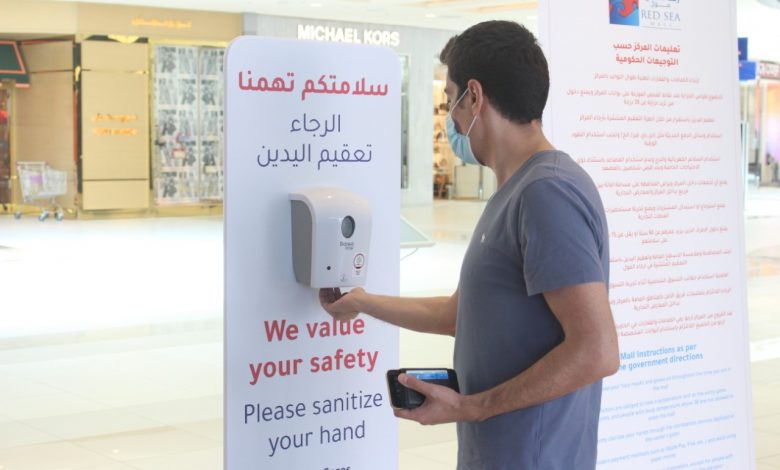 Follow Asdaf News on

Newsgate360 – Jeddah: Red Sea Mall has resumed operations after the period of temporary closure due to the spread of the Covid-19 pandemic. This step was based on the decision of the Saudi government to allow shopping centers to resume their activities following precautionary measures to confront the Corona pandemic. And that came along the framework of the specified timing in the first and second stages of the reopening of the commercial centers. The first phase started on Thursday, last April 28th and continued until May 30, 2020, from 8:00 AM until 2:30 PM. After the recent government directions, the mall will open until June 20, as per the official permitted working hours that will be from 8:00 AM until 2:30 PM as well.
As part of the 2nd phase of the re-opening, restaurants will be able to welcome guests and allow dine-in. Red Sea Mall management will be monitoring the situation closely and coordinating with the official authorities, making sure all tenants are following the precautionary measures and are applied across all facilities, restaurants and cafés, which will be announced during the upcoming days.
During the first phase of the re-opening, Red Sea Mall coordinated with the cafés and restaurants, to ensure the application of the strict measures towards sanitization as well as social distancing. As part of the precautionary measures applied at Red Sea Mall, visitors are required to wear their face masks and gloves. The mall will be checking body temperature of all visitors before entering the mall as well as ensuring the sanitizing process is precisely done. The mall has also distributed across its facilities hand sanitizers for visitors, to ensure safety at all times.
In compliance with the government's directions, Red Sea Mall reemphasizes the application of the government's regulations across the stores, shops, and public areas as well as maintains social distancing among visitors through placing posting and signs to assure it's visitors are maintaining and adhering a distance of 2 meters apart.
In addition, Red Sea Mall has been keen to rely on smart payment methods (credit and debit cards) to avoid physical contact between employees and visitors and ensure their safety. The mall stresses on the health and safety of workers and visitors as a priority, and constantly works to implement all measures related to health, safety and hygiene ensuring a safe shopping experience across all visitors.