News
Trending
Nissan Saudi Arabia Partners with Health Affairs in Makkah Amid COVID-19 Pandemic
The company provides a fleet of cars to support the efforts of Health Affairs in Makkah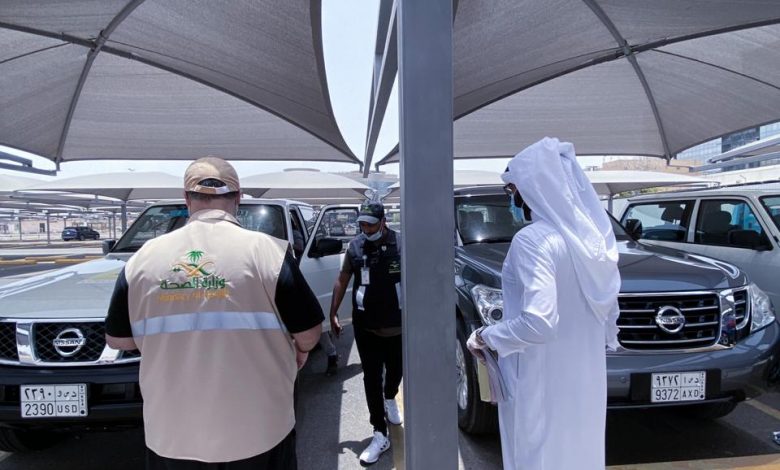 Follow Asdaf News on

Newsgate360 – Jeddah: Nissan Saudi Arabia has signed a partnership agreement with the Directorate of Health Affairs in Makkah to contribute to the ongoing battle in controlling the spread of the Corona virus. The CSR initiative by Nissan KSA aims to maximize support for the Directorate of Health Affairs in Makkah by providing them with a fleet of Nissan cars for their healthcare professionals who are working around the clock, to facilitate their transport during this critical time.
The partnership agreement was signed by the Director General of Health Affairs in Makkah Al-Mukarramah Region, Dr. Wael Mutair, and Bader El Houssami, the Managing Director of Nissan Saudi Arabia. "Nissan has always prioritized people, whether it's our customers, employees, dealers or community, people are at the heart of what we do. It is our duty as a global brand and a responsible corporate entity to do everything we can to support the heroes of this pandemic. By partnering with the Directorate of Health Affairs, we at Nissan Saudi Arabia hope to reach as many people in the Makkah community as possible to get them the help that they need. Nissan KSA continuously strives to give back to the Saudi community, and during these unprecedented times we are all responsible to follow the Saudi government's instructions to limit the spread of the virus", said Bader El Houssami, Managing Director of Nissan Saudi Arabia.
The partnership symbolizes a collaboration between the public and private sectors that has become crucial now to serve and protect the community. With the increase in field testing for the Corona virus across KSA, the need to support healthcare professionals has increased considerably, giving companies the opportunity to step in and help those healthcare workers in any way they can. Nissan KSA's fleet will help to transport healthcare workers wherever they are needed, thereby contributing to the efforts towards increasing field testing and facilitating the mobility of the healthcare professionals in the Makkah region.