Variety
Trending
Netflix launches 'Made in Lebanon' collection
Spotlighting Lebanese stories and storytellers 
Follow Asdaf News on

Beirut –


:
Netflix is releasing a catalogue of 34 Lebanese films spanning various genres from drama and romance to comedy and satire – offering members a bespoke experience via a dedicated collection on the service titled 'Made in Lebanon'.
The collection includes the works of critically acclaimed directors like Maroun Baghdadi, Philippe Aractingi, Randa Chahal Sabagh, Ziad Doueiri, Nadine Labaki and many more – celebrating the creativity of Lebanon's greatest storytellers and exposing the country's rich cultural heritage to the world.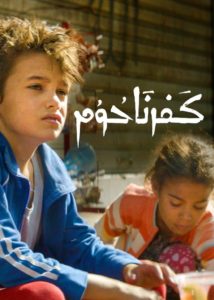 Nadine Labaki says, "I am very happy to see my films reach audiences on Netflix. It's a great opportunity for people who have missed them in cinemas to find them all in one place. I hope they enjoy my films and other films from Arab directors. I am especially happy to see Caramel on Netflix, particularly because it was shot on the streets of Beirut and the Gemmayzeh neighborhood, the heart of the city that was unfortunately decimated. In a sense this is my personal memory of the beautiful streets, the old homes and shops and buildings, of all these places that may never be the same again. Where Do We Go Now is also a poignant film about tolerance, the acceptance of others and the absurdities of war that I feel are very relevant. We see these themes again in the delicate phase Lebanon is passing through now along with the rest of the world today." 
Maroun Baghdadi's award-winning films Out of Life, The Little Wars, We are all for the Fatherland, and Beirut Oh Beirut form part of the carefully curated collection. This is the first time these restored films have been released on a streaming service globally – last available over 30 years ago on VHS. A Cannes regular, Baghdadi was among the best known Lebanese filmmakers of his generation. His wife, Souraya Baghdadi, recounts his legacy, "When Maroun depicted the social and political fractures of Lebanese society in his first feature film 'Bayrouth ya Bayrouth' in 1974, he didn't anticipate how closely it would represent the conflicts leading up to the civil war. His camera scrutinizes individuals and their loss in war time with a sensitivity and rawness that captures a defining moment in Lebanese history. Three decades later, Maroun's legacy is more relevant than ever and etched in people's memory. Thanks to Netflix, his prolific work will find access to the worldwide audience it deserves."
Cinematic masterpieces portraying the civil conflict such as "The Little Wars", the trials and
tribulations of the everyday life of Lebanese people in "Taxi Ballad" and the dilemma of grappling with happiness and duty in "Stray Bullet" not only boast immersive experiences, but also give audiences from around the world a glimpse into the struggles, hopes and dreams of Lebanon.
Phillipe Aractingi, whose films 'Heritages', 'Listen', 'Bosta', and 'Under The Bombs' will now stream to a global audience adds, "If cinema is a reflection of society, then Netflix is an active player in the evolution of this theory. By featuring quintessential Lebanese films that recount the history of modern-day Lebanon, Netflix continues to give a voice to diverse communities everywhere. Today, I'm thrilled to be able to join the digital streaming world and give worldwide audiences access to all my feature films."
Denis Villeneuve's 'Incendies', streaming to MENA audiences, is another masterpiece – based on a Lebanese play by Wajdi Mouawad, the Oscar-nominated feature film is an ode to Lebanon. The film was a milestone in Villeneuve's illustrious filmmaking career, a defining moment in his journey to one of the most critically acclaimed directors of his time.
The 'Made in Lebanon' collection pays tribute to the Lebanese creative community, which has made an incredible contribution to the region's entertainment and cultural milieu. It celebrates outstanding talent across various disciplines from screenplay and acting to music, sound editing and directing. The collection includes compelling stories like 'Caramel', 'Where Do We Go Now', 'Cerf Volant', 'Single, Married, Divorced' and 'Solitaire' – the majority of which are spearheaded by female directors and tackle subjects like female empowerment and cultural stereotypes, reflecting the beauty, complexity, and diversity of Arab culture.
"We are proud to give these stories a home on Netflix and highlight the incredible talent of the Lebanese creative community to the world. We're constantly looking for ways to make diverse content more accessible. Creating this collection allows us to share more stories from the world, with the world and expose people to content they may not otherwise have a chance to see. The catalogue represents stories from filmmakers from different walks of life, covering a slice of everything that Lebanon represents – love, humour, and beauty", said Nuha El Tayeb, Director, Content Acquisitions, MENAT at Netflix.
Some of the films like Very Big Shot, Heaven Without People, Caramel, Capernaum, and Stray Bullet among others, are already on the service and the full collection will be available on Netflix starting October 19th. Several titles will stream globally to 193 million members worldwide, and all the films will include subtitles relevant to those countries where they are streaming in either English, Arabic or French.
In October, Netflix also committed $500,000 as part of its global Hardship Fund, partnering with the Arab Fund for Arts and Culture to support Beirut-based below the line crew, craftspeople and freelancers in the film and TV industry, following the COVID-19 pandemic.