Variety
Trending
MOU is signed between Korea National University of Cultural Heritage and the Royal Institute of Traditional Arts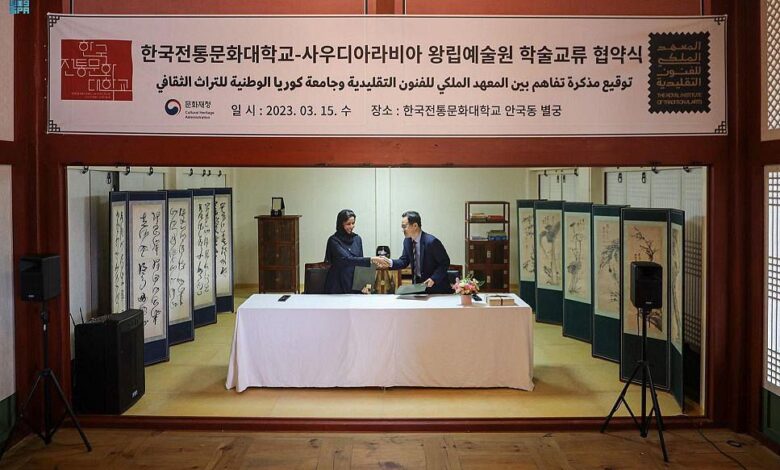 Follow Asdaf News on

Riyadh – Asdaf News:
In order to further cooperation between the two parties in traditional arts, aspects of cultural heritage, and traditional intangible arts and crafts, the Royal Institute of Traditional Arts and the Korea National University of Cultural Heritage signed a memorandum of understanding (MOU). Dr. Susan Al-Yahya, the Institute's acting director general, and Dr. Kang Kyung Hwan, the university's dean, were present when the MOU was signed.
The development of academic programs and short courses in heritage preservation sciences and the characteristics of cultural heritage, sharing research on cultural heritage, looking into the possibility of exchanging visiting craftsmen, encouraging the formation of a working group to promote joint projects in traditional arts and cultural heritage, in addition to organizing training programs, were the main areas of cooperation between the two sides.
The Royal Institute of Traditional Arts works to strengthen and advance traditional arts in order to emphasize the nation's identity. Along with encouraging and training talents in the traditional arts, it is also responsible for raising, introducing, and disseminating the culture of traditional arts in the Kingdom on a national and international level, for supporting initiatives to preserve them, and for offering pertinent educational programs.–SPA