Technology
Trending
Motorola One Fusion – the Perfect Blend of Features & Performance in a smartphone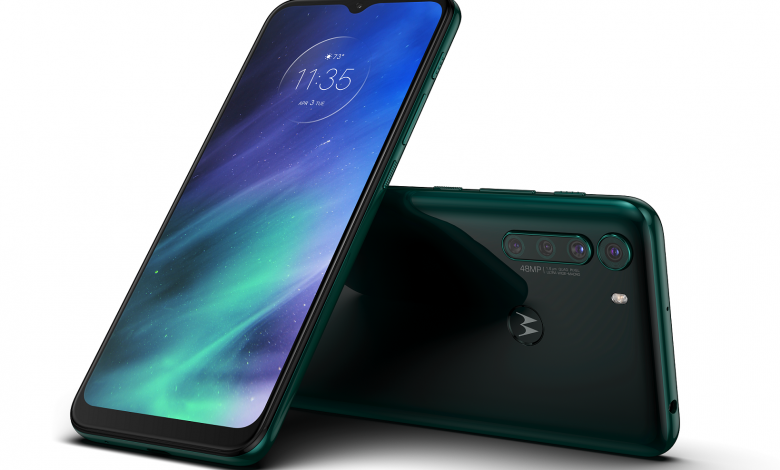 Follow Asdaf News on

Riyadh –
:
The Motorola One Fusion is now available in the Kingdom of Saudi Arabia. The latest device from the Motorola stable lets users enjoy cutting-edge technology, including a hi-resolution versatile camera system, power-packed hardware and software performance, and an incredible battery life, all on a fully immersive display.
"With the launch of the Motorola One Fusion, we stay true to our commitment in the region by making new and innovative technology more accessible to consumers across all market segments. Our latest device perfects the blend of intelligence and power, and finely cuts through the noise with its disruptive high-end features, letting our consumers have it all at an affordable price. With a versatile quad camera system, a strong processing capability and a strong battery to power this system in place, the Motorola Fusion gives consumer an unparalleled experience in its class" commented Sharay Shams, General Manager, Mobile Business Group, on the launch of Motorola's latest device.
Versatile Quad Camera System: Featuring a quad camera system, Motorola One Fusion's 48 MP sensor includes advancements like Quad Pixel technology for sharper, brighter photos from any perspective, in any light. The 118º ultra-wide angle lens fits 4 times more of the subject in the frame and gets 5 times closer than a regular sensor with a dedicated Macro Vision camera. The depth sensor transforms photos into beautifully blurred portraits effortlessly, making an ordinary moment, extraordinary.
Over 2 Days of Power on a Single Charge: Thanks to a massive 5000 mAh battery, users get to enjoy over two days of battery life without having to worry. They can work, play or watch videos to their heart's content, taking comfort in knowing that they have days of standby time.
Fast Performance Speed: Engineered to optimize and enhance AI, the Qualcomm® Snapdragon™ 710 octa-core processor brings power-efficient, bolting performance to the Motorola One Fusion. The strong processor coupled with a 4 GB RAM, enables multi-tasking and seamless switching between apps, allowing users to see and feel the difference between taking a photograph or battling foes in games.
Fully Immersive Display: With the 6.5″ Max Vision HD+ display, the Motorola One Fusion gives entertainment the big screen it deserves by enhancing beautifully vivid views and a high screen to body ratio that will make any photo, game, show or movie look its best.
Google Assistant Enabled: The Motorola One Fusion also offers a dedicated Google Assistant button on the side of the phone as part of Motorola's partnership and tight integration with Google services. The Google Assistant is the perfect personal helper and users can just give the button a tap to access it.
My UX takes user experience to the next level: Highlighting Motorola's ongoing commitment to provide consumers with the purest version of the Android OS the Motorola One Fusion comes with My UX, which includes all the great Moto Experiences customers have come to know and love as well as a variety of new customizable features, all in an effort to further enhance the customer experience. My UX enables users to take music, videos and games to the next level with custom settings and advanced controls. Users can even create their own device themes by choosing from unique fonts, colors, icon shapes, and fingerprint sensor animations, so that their phone is one in a million.
 Pricing & Availability: The Motorola One Fusion is priced at SAR 799 (including VAT) and includes a special bundle gift at select retailers across the kingdom.
In addition, for any product or services query, Motorola have a dedicated customer care team who can be reached at toll free number 800 850 1297 or email support.mea@custhelp.com.