Variety
Trending
Members of International Pop Group 'Now United' Enjoy Unforgettable Trip to Abu Dhabi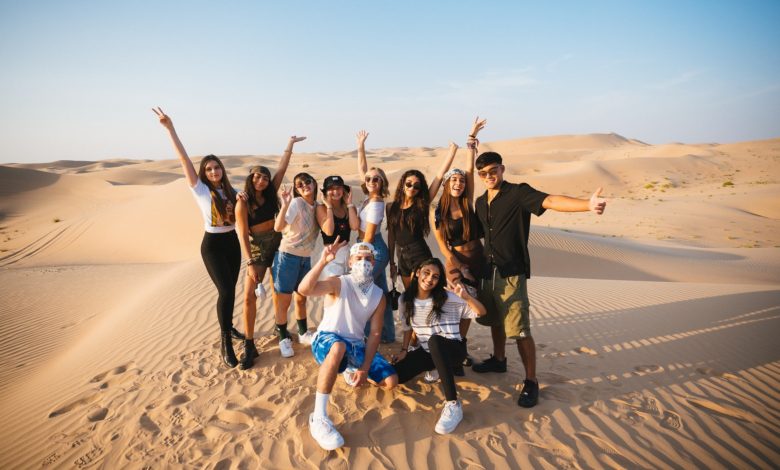 Follow Asdaf News on

Abu Dhabi –


:
International pop sensations Now United enjoyed two weeks of excitement in Abu Dhabi recently, as they took time out from filming a music video in the UAE capital for their highly anticipated new single. The video is being produced by twofour54, which has partnered with the Department of Culture and Tourism – Abu Dhabi (DCT Abu Dhabi) to provide the group with diverse thrilling and cultural experiences in the emirate.
Members of Now United were amongst the first musical guests to shoot footage for a music video at Berklee Abu Dhabi, the first Middle East chapter of the internationally renowned music academy, which opened its doors on Saadiyat Island earlier this year. As part of their visit to Abu Dhabi, the group visited cultural destinations such as Manarat Al Saadiyat, explored nature at the newly opened Stay Pura at Jubail Island and Jubail Mangrove Park, shopped at Yas Mall, the largest mall in the emirate, and dined at local establishments such as Salama's and Fae Cafe. The trip was further bolstered with exhilarating activities, such as a trip to the emirate's largest water park, Yas Waterworld, and a full day desert safari where they enjoyed activities such as camel riding, dune bashing, quad bike adventures, and more. The band also got the chance to witness the UAE 49th National Day celebrations.
Emirati director Aiham Al Subahi, a member of twofour54's Creative Lab community, is directing the video for the new song at the iconic Emirates Palace. Talented freelancers from twofour54's pool of over 850 specialists and Creative Lab members will help to bring Now United's video to life, working in crucial behind-the-scenes production roles.
Established in 2017, Now United is one of the most prominent pop groups in the world, with millions of followers across the world. The group stands out for its unique diversity, as it incorporates singing talents from 16 different nations, including Lebanon, Germany, Japan, South Korea, Brazil, Mexico, and the United States.
HE Ali Hassan Al Shaiba, Executive Director of Tourism and Marketing at DCT Abu Dhabi: "We would like to thank twofour54 for involving us in this exciting project, and are delighted to welcome Now United as our guests here in Abu Dhabi. After a challenging year that forced tourism worldwide to slow down, we have finally reached the moment where we can gradually welcome international guests and events back to Abu Dhabi, while taking the right precautions to protect our community. This production has not only highlighted the beauty of Abu Dhabi to our guests but will also serve to showcase the wealth of talent and tremendous capabilities of the emirate to support creative minds and businesses in various ways."
In July, Abu Dhabi resumed its hosting of international events, albeit behind closed doors, with the hosting of the very first edition of UFC Fight Island and a second instalment entitled "Return to Fight Island" in September. This was followed with the hosting of a number of key matches of the Indian Premier League, India's top cricket competition, which was hosted in the UAE in October. After hosting Now United for their film shoot, Abu Dhabi is setting the stage to welcome the 12th edition of the Formula 1 season finale, the Formula 1 Etihad Airways Abu Dhabi Grand Prix, on 13th December. This wide array of events serves to demonstrate Abu Dhabi's capabilities in hosting international events and groups safely and efficiently, even amidst the current COVID-19 situation.