News
Trending
Mastercard Commits to Break Down STEM Barriers for Girls across UAE in partnership with Expo 2020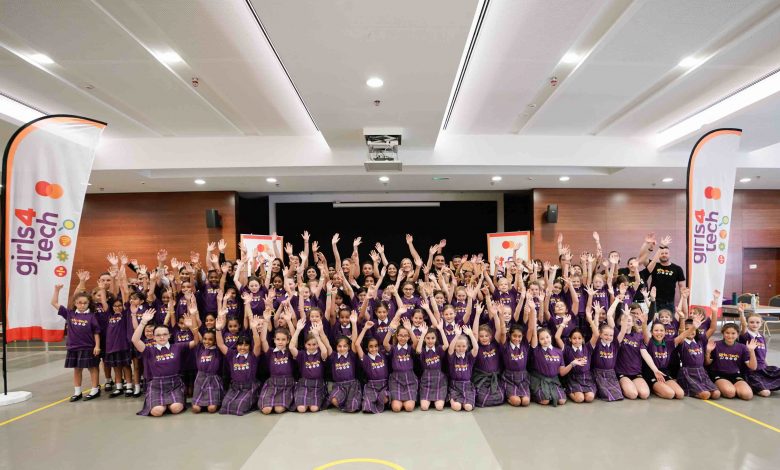 Follow Asdaf News on

Mastercard announced pledge to scale up Girls4TechTM STEM program in UAE
Girls4TechTM will see 2020 girls receiving training in Dubai in partnership with Expo 2020
Program launched in Arabic to reach more girls throughout the Middle East
Newsgate360 – Dubai: As part of its ongoing commitment to empowering girls and women around the world, Mastercard has pledged to equip 2020 girls in Dubai with the skills required for careers in STEM through its award-winning Girls4Tech™ program. Announced during a Girls4Tech event hosted at Foremarke School in Dubai, Mastercard revealed that it will run a dedicated local program to support the initiative, which will run from January 2020 until the end of Expo 2020 Dubai.
Mastercard first introduced Girls4Tech in the UAE in 2015 with the aim of inspiring and preparing young girls for careers in science and technology. The program has subsequently been rolled out to thousands of girls across the Middle East and Africa.
"Inclusion, opportunity, and the empowerment of girls and women are global priorities at Mastercard, and Expo 2020 gives us an unprecedented opportunity to leave a positive legacy for the future generation of technology leaders. With our employees serving as role models and mentors, we hope to inspire girls to pursue careers in STEM fields as we strive to achieve greater gender parity through Mastercard initiatives like Girls4Tech. To us, that's Priceless," said Beatrice Cornacchia, SVP, Marketing and Communications, Mastercard, Middle East and Africa.
"Schools are integral to the success and legacy of Expo 2020 Dubai. We've already given thousands of children a glimpse into the future through our Expo School Programme in the run-up to Expo 2020. We will continue to inspire and empower the next generation to explore, create, and learn in a fun and immersive environment, and look forward to working with partners like Mastercard to create a more inclusive future," said Alya Al Ali, Vice President Expo School Programme, Expo 2020 Dubai.
As the Official Payment Technology Partner of Expo 2020 and a committed partner to the UAE, Mastercard also announced the launch of the Arabic version of the award-winning program, which is now available in 12 languages worldwide. The announcement follows Mastercard's ongoing collaboration with Expo 2020 to scale up Girls4Tech through the Expo School Programme.
The hands-on, inquiry-based STEM program has reached more than 500,000 girls in 27 countries, and Mastercard has further committed to reach 1 million girls globally by 2025. Girls4Tech incorporates Mastercard's deep expertise in payments technology and innovation, and includes topics such as encryption, fraud detection, data analysis, digital convergence, cybersecurity and AI. It also emphasizes important skills such as collaboration, creativity and communication to enable young girls to apply their technical knowledge to solve real-world challenges.
For more information, please visit:
https://www.mastercard.us/en-us/about-mastercard/corp-responsibility/social-sustainability/corporate-philanthropy-volunteering/girls-4-tech.html