News
Trending
LIVABILITY AND SUSTAINABILITY IN DESIGN A MAJOR FOCUS FOR 4TH STONE & SURFACE SAUDI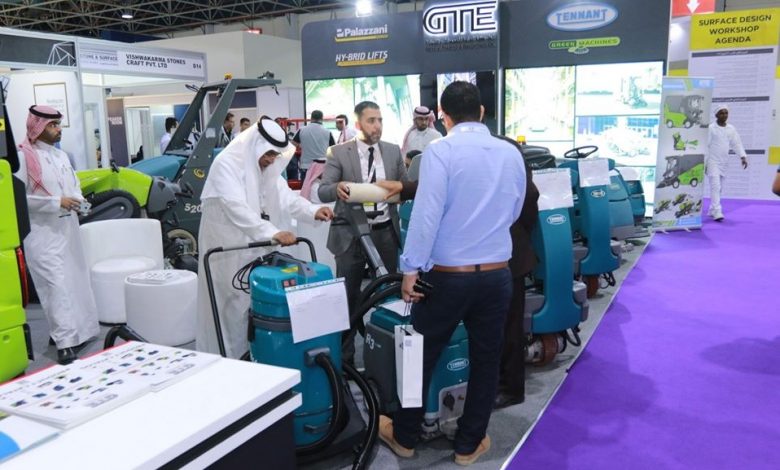 Follow Asdaf News on

New Architecture & Design Theatre to offer 15 CPD-certified seminars covering the themes of design, regulation, sustainability, and natural stone
Newsgate360 – Riyadh: Organisers dmg events LLC have announced that a new Architecture & Design Theatre at the 4th edition of Stone & Surface Saudi will dive deep into the latest trend of sustainability in designing Arab cities. The Architecture & Design Theatre will present 15 free CPD-certified seminars covering the themes of design, regulation, sustainability, and natural stone.
Speaking ahead of the seminar where he will address the issue of livability and sustainability in Arab cities, Hussein Mahran, Head of PMO Portfolio, NAGA Architects, said: "This session will be interesting to those authorities and individuals who are concerned by the deteriorating livability of the Arab cities, and the focus will be on what should be done to increase livability and to reserve adequate resources for the upcoming generations."
Backing up the key trend for regionally sourced products, speaker Dr Majid Aldalbahi from Riyadh Municipality said: "Sessions running at the Architecture & Design Theatre come at a critical time for GCC countries, and especially for Saudi Arabia. The development and projects in the Kingdom are ongoing at a rapid pace, and demand increases for platforms where industry professionals can assess new research and products under one roof to keep pace with industry trends."
The free-to-attend seminars run alongside the Stone & Surface Saudi exhibition showcasing a full range of stone, marble and granite products and solutions from more than 100 brands and representing 12 countries including Turkey, India, Uzbekistan, Kingdom of Bahrain and UAE, as well as Saudi Arabia.
Local companies such as NAJD Rocks, Al Fursan Ceramics, SKINROCK, Tatweer Building Company will be on hand to demonstrate how interior designers; interior and landscape architects; façade consultants; fit-out contractors; and real estate developers can apply innovation to local stone products to support the trend of regional stone sourcing.
Event Director – dmg events, Roni El Haddad, said: "By combining education with an exhibition, Stone & Surface Saudi is a platform where industry professionals can commit to regional sourcing and align themselves with the sustainability pillar of the Saudi Vision 2030. We offer a solution that addresses both gaps in the knowledge and industry know-how, and the ability to approach local companies for all stone sourcing requirements."
Stone & Surface Saudi is sponsored by Al Forsan Ceramics (Gold Sponsor), Tatweer Building Company (Lanyard Sponsor), Future Ceramics (Badge Sponsor), and is proudly supported by Saudi Council of Engineers and Riyadh Chamber. The event is co-located with HVAC R Expo Saudi, FM EXPO Saudi, and Saudi Clean Expo.
The Architecture & Design Theatre will run from 4:00 pm – 10:00 pm daily on 11 – 13 February at the Riyadh International Convention & Exhibition Center.
To know more, visit www.stoneandsurfacesaudi.com.