News
Trending
Lincoln Navigator Charts the Course for Full Size Luxury SUVs to Follow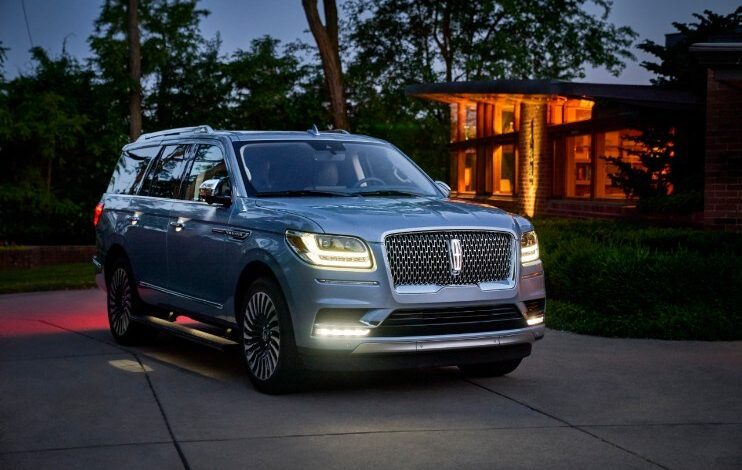 Follow Asdaf News on

Riyadh –
:
When the latest Lincoln Navigator announced itself as the benchmark for the luxury full-size SUV segment, it did so with the specs to back it up. Loaded with segment exclusives and best-in-class touches, the marque's flagship large SUV is still the one to beat.
Having saved 90 kg in body weight over the previous model when launched as in 2018 – given the new 100 per cent high-strength aluminium alloy body mounted on a steel frame – the Navigator's designers reinvested that saving into even more intuitive technologies to benefit the person taking control of the wheel.
Shining a light on illumination, those same designers and decision-makers saw fit to brighten up the Navigator with segment-exclusive 100 per cent LED lighting throughout, designed to last the lifetime of the vehicle so owners may never have to replace a bulb.
Interior comfort undoubtedly weighs on the minds of not only those responsible for bringing a full-size luxury SUV to the market, but also those in the market for such a luxury. And that's why the Navigator's cabin was moulded and shaped to account for exceptional space to manoeuvre. Boasting first- and second-row hip room, and second- and third-row legroom numbers greater than those of some of its closest competitors, as well as best-in-class cargo room behind all three rows – while also offering more stowage volume than any of its segment rivals – Navigator proves to be a spacious sanctuary.
Comfort, however, is about more than just room, and so segment-exclusive 30-way Perfect Position seats with thigh extensions and multi-contour functionality, can assist is finding the ideal groove, complemented, for the stargazers, by the largest moonroof opening in its class.
Power, too, must play its part when claiming to be a tier-topper, and Navigator's best-in-class 450 horsepower, aided by the 691 Nm of torque also produced by the 3.5-litre twin-turbo engine, helps Lincoln's largest vehicle to include credentials above and beyond those required for a luxurious tag.
"Lincoln is synonymous with luxury, and the latest Navigator can claim to be the most luxurious Navigator ever built," said Nicolas Lory, managing director, Lincoln Direct Markets. "And thanks to its varied benchmark setting, it has garnered numerous awards, including Best Large Luxury SUV in the Middle East, and North American Truck of the Year, offering an enviable benchmark and a highly-coveted vehicle."