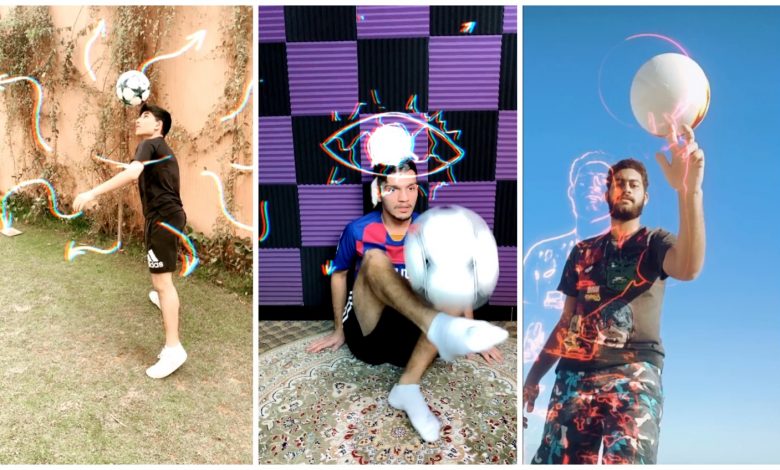 Follow Asdaf News on

Dubai –
:
Likee, a pioneering global short video platform, has kicked-off summer with its new in-app activity aimed to celebrate football and the return of its popular leagues. The 'Crazy Football Challenge', active on the app since the first week of June, invites football enthusiasts from the Middle East region to celebrate and share their personal football glory, and highlight their own moments of creativity, ingenuity and excellence with their in-app network.
The 'Crazy Football Challenge' by Likee features a variety of interesting challenges to engage users and football creatives. From shooting the ball in the most innovative ways to having a Mohammed Salah impersonator to enhancing their own content by highlighting their skills with exceptional special effects stickers – Likee was able to provide a platform that enabled over 1 billion users around the world to have fun.
To cap off the 'Crazy Football Challenge' two of the region's biggest and most popular football contributors, Khaled and Ali Kashakesh, will host their own show talking about football and all the relevant updates from around the world live and only on Likee.
"Football is exceptionally popular in the MENA region and it brings so much joy and happiness to players, spectators and enthusiasts alike." Mike Ong, VP at Likee's Singapore headquartered parent company, Bigo technology said. "We are thrilled to see the passion and creativity of football fans on the Likee platform, and to offer them a platform to interact on the basis of their interests and passion. We are living in very challenging times, and yet we are seeing people and countries regain their hope and optimism with the return of one of their favourite sports. People always come together to support, motivate and inspire each other, and we are confident that this 'Crazy Football Challenge' campaign will continue to bring happiness and joy to all users on Likee."
The 'Crazy Football Challenge' by Likee garnered a lot of interest over the month of June. Many people including popular influencers from the region participated and created some stellar content.
Likee is the world's leading global short video creation platform with video capture and editing tools equipped with sophisticated special effects. With 200 million unique monthly users worldwide, our goal is to enable people to create unforgettable moments that help them to exploit their creativity in front of a global community, while generating real and meaningful connections.
The app was ranked first in the "Top 10 Breakout Apps" series according to the App Annie's report in 2019, as well as the fourth most downloaded application worldwide in January 2020. Likee was released in 2017 by BIGO Technology Pte.Ltd, one of the fastest growing internet companies in the world, focusing on the development of different Artificial Intelligence applications such as Likee, Bigo live and imo.