Variety
Trending
Jameel Arts Centre announces a dynamic Fall/Winter 2020-21 programme
New exhibitions, commissions, site-specific installations and digital initiatives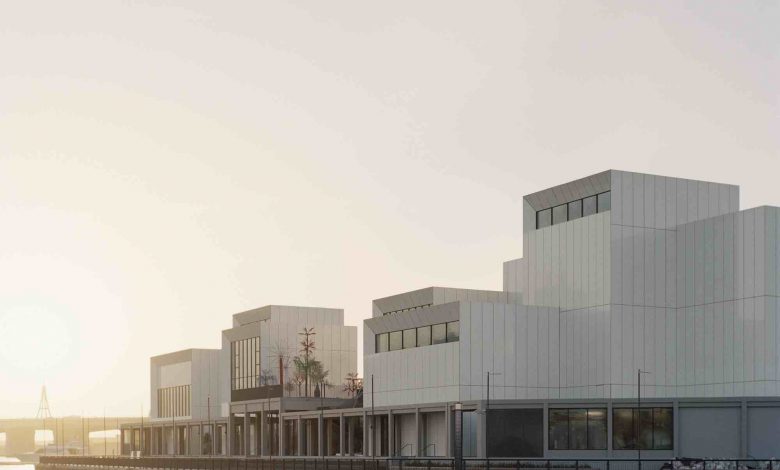 Follow Asdaf News on

Dubai –


:
Jameel Arts Centre, Dubai's contemporary art institution, announces its diverse Fall/Winter 2020-21 programme featuring two new exhibitions in the Centre's galleries; site-specific installations in the Jaddaf Waterfront Sculpture Park; and a new Artist's Garden commission. The programme also includes the latest edition of Library Circles and a two-week takeover of the Jameel by its youth collective, The Assembly.
'Do You Remember What You Are Burning?': December 16, 2020 – July 24, 2021
Hiwa K marks his debut in Asia and the Middle East with a solo exhibition at the Jameel Arts Centre highlighting more than ten years of the acclaimed artist's bold and timely practice.
The exhibition was commissioned by Art Jameel as a three-venue collaboration with Hugh Lane Gallery, Dublin, and The Power Plant Contemporary Art Gallery, Toronto.
'Age of You': January 28 – August 14, 2021
Curated by Shumon Basar, Douglas Coupland and Hans Ulrich Obrist, with graphic design by Daly & Lyon, 'Age of You' is a dynamic, immersive exhibition about how our perceptions of ourselves have changed, and what it means to be an individual today.
Site-Specific Installations: Artist's Garden : October 17, 2020 onwards
Jameel Arts Centre's latest Artist's Garden commission is awarded to Namrata Neog and Sunoj D: Desert is a Forest asks, through our situation in the UAE, "What negotiations, relationships and hierarchies emerge and submerge in this thinking landscape?"
The Assembly: 2020 Takeover: October 30 – November 12, 2020
The Assembly is an annual programme designed to foster original programming for and by UAE youth, managed by nine core members aged 18-24, who develop initiatives based on their own interests and experiences. The 2020 Assembly members were selected via a highly competitive process, following nominations from Art Jameel's extensive network of industry leaders.
Site-Specific Installations: Jaddaf Waterfront Sculpture Park
Formation III: The Dappled Light of the Sun, a large-scale sculptural work by renowned British artist Conrad Shawcross makes its debut in Jaddaf Waterfront Sculpture Park, adjacent to Jameel Arts Centre. The new permanent installation comprises geometric structures that give an impression of organically branching, cloud-like forms made up of thousands of tetrahedrons. The immersive canopy stands on three tripods, six meters above ground level, revolving around geometry's natural patterns.
Library Circles: Maryam Al Dabbagh: September 16, 2020 – January 7, 2021
The autumn edition of the research and experimental exhibitions series Library Circles features writer and researcher Maryam Al Dabbagh, commissioned by Jameel Library to produce a bilingual text and audio installation that takes visitors on a journey throughout the Jameel and into its hidden corners. The work features conversations and personal narratives around the theme of belonging, explored through the lenses of bureaucracy, administration and the (long-prophesied) age of retirement.
Currently on show:
Michael Rakowitz : Until November 22, 2020
This major survey exhibition features famed Iraqi-American artist Michael Rakowitz's most significant projects from the past two decades; the eight multifaceted installations – in sculpture, drawing, film, sound and photography — draw on architecture, cultural artefacts, cuisine and geopolitics.
Artist's Rooms: Until January 3, 2021
The latest iterations of Jameel Arts Centre's Artist's Room series, based on works in the Art Jameel Collection, focuses on three practitioners taking a particularly innovative and nuanced approach to urgent political debates.
Visitors are encouraged to book their two-hour slot visits online via the Jameel Arts Centre's website. Exhibition spaces and visitor reception areas are managed according to cleaned, aired and disinfected throughout the day after each visitation time slot. Hand disinfectant is provided for visitors at the entrance and throughout, along with face masks and gloves if required. More information on the precautionary measures taken by the Jameel is available online.
Coming soon: Exhibitions
December 16, 2020 – July 24, 2021 – 'Do You Remember What You Are Burning?' Solo exhibition by Hiwa K
January 28-August 14, 2021 – 'Age of You', a group exhibition curated by Shumon Basar, Douglas Coupland and Hans Ulrich Obrist
Site-Specific Installations
From September 30:
Formation III: The Dappled Light of the Sun by Conrad Shawcross
From October 17, 2020:
Artist's Garden: Desert is the Forest by Sunoj D and Namrata Neog
Composition for a Public Park by Hassan Khan
Library Circles
September 15, 2020 – January 7, 2020 – Maryam Al Dabbagh
The Assembly
October 30 – November 12, 2020 – The Assembly Take Over
On now:
Until November 22, 2020 – Michael Rakowitz
Until January 3, 2020 – Artist's Rooms: Larissa Sansour
Until January 3, 2020 – Artist's Rooms: Taysir Batniji
Until January 3, 2020 – Artist's Rooms: Lawrence Abu Hamdan
Until January 9, 2021 — Metropolis by Lubna Chowdhary