Variety
Trending
Ithra's 3rd Tanween creativity and innovation festival gathers industry giants
Tanween holds series of talks and workshops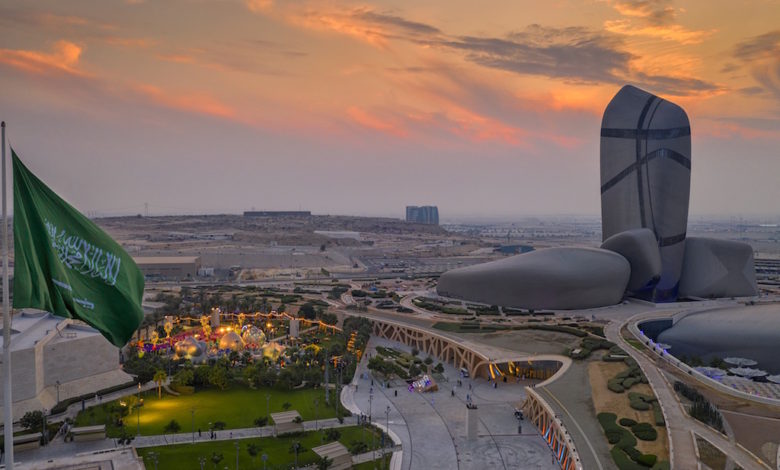 Follow Asdaf News on

DHAHRAN –


:
The King Abdulaziz Center for World Culture (Ithra) launches its annual creativity festival, Tanween, this week, featuring globally renowned industry giants in a series of talks, workshops and masterclasses from October 28-31.
Tanween 2020, the third season of Ithra's flagship event, is held under the theme "The New Next – Creativity is the Way Forward", and aims to support and develop the region's creative industries. In response to the COVID-19 pandemic, the conference will take place in a hybrid format, with a virtual offering for the first time.
In a series of dialogues with industry magnates, joined by Saudi Arabian talent to explore the regional perspective, Tanween 2020 will feature talks, targeted workshops and masterclasses designed to motivate, inspire and connect a new generation of creatives. Key highlights include:
A talk by advertising maverick Sir Martin Sorrell, who in 33 years as CEO built WPP from a $1 million "shell" company into the world's largest advertising and marketing services firm
In a session titled "Architecture Next", Patrik Schumacher and Abdulrahman Madallah discuss how creativity, talent and technology combine to create groundbreaking architecture; delving into the mindset needed to design for the future
Keynote addresses by Joanna Peña-Bickley (Head of Research & Design for Alexa Devices at Amazon) and Dr. Sumaya Al- Sulaiman (CEO of Saudi Arabia's Architecture and Design Authority)
Duncan Wardle (former Head of Innovation and Creativity at Disney) discusses the "Theory of Creativity" with Mahmoud Abdelrahman (of innovation and design consultancy HUED)
Alan Yau (of Wagamama fame) discusses the future of food
Elsewhere, designer-maker Gareth Neal talks craft and multidisciplinary designer Mohamed Samir talks typography. Other sessions are presented by Karinna Nobbs (digital fashion), Giorgia Lupi (data visualization), Stefan Sagmeister (graphic design) and Marije Vogelzang (food design).
An exploration of what it takes to be a successful freelancer sits alongside filmmaker Dr. Hakeem Jomah examining the dedication needed to turn professional. Then, marketing strategist Reem Bin Saddik presents an introduction to building a personal brand, Manal Alsadhan guides participants on how to find an authentic voice, serial entrepreneur Shahd AlShehai shares tips for starting a creative business in the local market, and social entrepreneur Dr. Sarah Ghaleb shows how to find your passion in life and work. Other local talent on the lineup include artist Ftoon AlThaedi, artist and filmmaker Mohammed Al Faraj, author Tala Saleh and product designer Tariq Sangorah.
Tanween connects aspiring and established professionals from all over the world in an environment where they can share knowledge, collaborate and elevate their expertise. The event also features opportunities for creatives to pitch themselves, their companies or their services, and networking sessions for those just starting out in the industry as well as established professionals looking to take the next step.
"Our creatives are the futurists able to imagine a world beyond the here and now," says Robert Frith, Curator of Tanween. "At this current time, we need to think creatively to respond to the bigger change happening to all our lives. Now is the time to use our passion and skills to envision and create our futures."
Abdullah Alrashid, Ithra Programs Director, adds: "Ithra was built to prepare us all for the future by empowering the next generation to turn the ideas of today into the reality of tomorrow. Through developing creativity and innovation, we can bridge the gap to find 'The New Next'."
Last season, Tanween highlighted "Play," a key ingredient to creativity. With "The New Next", Tanween 2020 takes that creativity into the future, while the 2021 theme, "Tools", will focus on the building aspect of creativity. For more information on Ithra's regular programs and special Tanween offerings, visit: https://www.ithra.com/en/special-programs/tanween-2020/