Variety
Trending
Ithra's 3rd Tanween Conference Propels the Region's Creative Industries into the Future
Tanween Challenges Exhibition showcases the winning designs and ideas generated in six creative challenges.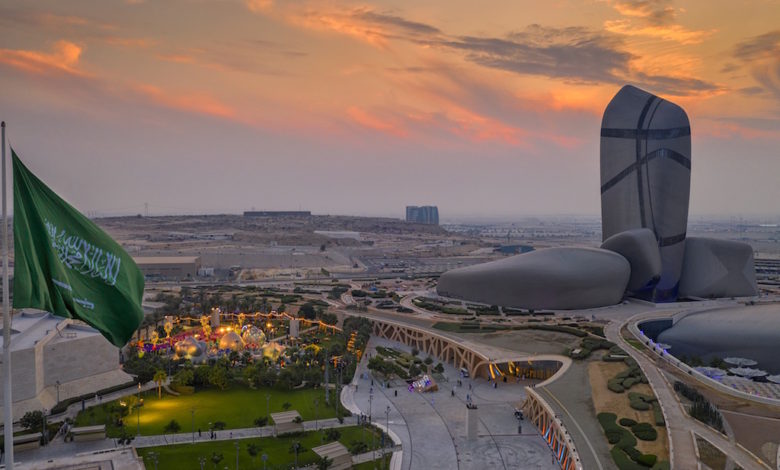 Follow Asdaf News on

DHAHRAN –


:
The King Abdulaziz Center for World Culture (Ithra) has announced the launch of its annual creativity festival Tanween. The flagship event, currently in its third season, is held under the theme "The New Next – Creativity is the Way Forward," and features high-profile speakers and a series of targeted workshops and masterclasses from October 28-31 aimed at supporting and developing the region's creative industries.
Tanween 2020 expands the event's footprint by adding a virtual offering for the first time in response to the COVID-19 pandemic.
"Our creatives are the futurists able to imagine a world beyond the here and now," says Robert Frith, Curator of Tanween. "At this current time, we need to think creatively to respond to the bigger change happening to all our lives. Now is the time to use our passion and skills to envision and create our futures."
Abdullah Alrashid, Ithra Programs Director, adds: "Ithra was built to prepare us all for the future by empowering the next generation to turn the ideas of today into the reality of tomorrow. Through developing creativity and innovation, we can bridge the gap to find 'The New Next'."
Tanween 2020 brings together local and international creatives, artists, designers, entrepreneurs and creative leaders to share the futures they imagine. It aims to inspire, engage and promote the creative industries and innovative thinking across sectors. Data shows the creative industry is one of the most rapidly growing sectors of the world economy, in addition to being transformative in generating income, jobs and exports. According to UNESCO estimates, it generates annual revenues of $2.25 trillion and global exports of over $250 billion, and is expected to grow to around 10% of global GDP. The creative economy provides nearly 30 million jobs, and nearly half the people in it are women. Tanween highlights the opportunities across disciplines where creativity will make a tangible impact.
Tanween 2019 welcomed over 100,000 visitors. The 2020 season builds on Tanween's success by bringing together diverse talents and audiences to learn, build, promote and engage with creative content. The first two days cater to people looking to enter the creative industries, and the final two days provide the latest insight to industry professionals.
Through a series of talks, workshops and masterclasses, business innovators, risk-taking creatives, entrepreneurial icons, social game-changers and world-class experts will share their knowledge. Tanween 2020 will also feature three-minute pitch sessions and 30-minute one-on-one Zoom consultations with specialists, as well as networking and teambuilding opportunities. Highlights include:
Keynote addresses by Joanna Peña-Bickley (Head of Research & Design for Alexa Devices at Amazon) and Dr. Sumaya Al- Sulaiman (CEO of Saudi Arabia's Architecture and Design Authority)
Duncan Wardle (former Head of Innovation and Creativity at Disney) discusses the "Theory of Creativity" with Mahmoud Abdelrahman (of innovation and design consultancy Hued)
A talk by advertising maverick Sir Martin Sorrell, who in 33 years as CEO built WPP from a $1 million "shell" company into the world's largest advertising and marketing services firm
Elsewhere, Alan Yau (of Wagamama fame) talks food, designer-maker Gareth Neal talks craft and multidisciplinary designer Mohamed Samir talks typography, while Zaha Hadid Architects Principal Patrik Schumacher discusses architecture with Sharqia Development Authority's Abdulrahman Madallah. Other sessions are presented by Karinna Nobbs (digital fashion), Giorgia Lupi (data visualization), Stefan Sagmeister (graphic design) and Marije Vogelzang (food design).
Ithra is committed to enabling creatives to succeed, and the Tanween program reflects this. An exploration of what it takes to be a successful freelancer sits alongside filmmaker Dr. Hakeem Jomah examining the dedication needed to turn professional. Then, marketing strategist Reem Bin Saddik presents an introduction to building a personal brand, Manal Alsadhan guides participants on how to find an authentic voice, serial entrepreneur Shahd AlShehai shares tips for starting a creative business in the local market, and social entrepreneur Dr. Sarah Ghaleb shows how to find your passion in life and work. Other local talent on the lineup include artist Ftoon AlThaedi, artist and filmmaker Mohammed Al Faraj, author Tala Saleh and product designer Tariq Sangorah.
Ithra also worked with local partners Qormoz, Product Care, Shorfaa and the Graphic Design and Multimedia Department at Imam Abdulrahman Bin Faisal University's College of Design on the Tanween Challenge Projects, an opportunity for participants to apply their innovation and creative skillset to a live project. Supported by Ithra's Idea Lab, this year's challenges encompassed Reimagining the Crafts of Saudi Arabia, Visualizing the Data of Culture, The Future of Creative Place Making, Creativity Needs You, Cardboard Furniture, and A New Outdoors. Visitors can discover the winning designs and ideas – as well as the creative process behind them in the Tanween Challenges Exhibition at the Ithra Plaza and online.
Last season, Tanween highlighted "Play," a key ingredient to creativity. With "The New Next," Tanween 2020 takes that creativity into the future, while the 2021 theme, "Tools," will focus on the building aspect of creativity. For more information on Ithra's regular programs and special Tanween offerings, visit: https://www.ithra.com/en/special-programs/tanween-2020/