News
Technology
Trending
Innovative E-Commerce Platform 'Idealz' Backs Universal Education Through School-Building Programs in Developing Countries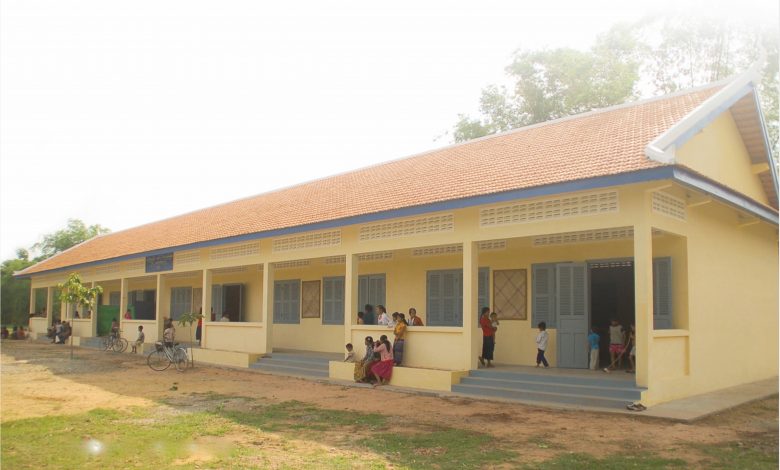 Follow Asdaf News on

Dubai –
:
Reimagined online store, Idealz, is utilizing its platform to provide children in lesser-developed countries access to quality education through a school-building program. Founded with the aim to reinvent online shopping, Jad Toubayly and Easa Al Gurg came together in 2016 to develop a concept that breaks traditional trade models, offering an innovative shopping experience with a mission. From ideation to its launch in 2018, Idealz has since set out to leverage off of the success of the business to change the lives of the less fortunate with the belief that education is key in enabling upward socio-economic mobility.
The E-Commerce Platform:
Idealz launched its platform with the goal of transforming the online shopping experience for its customers. In doing this, Idealz inverted the formula by incentivizing sales not through discounts and faster delivery times, but rather, a sizable value-added proposition. Idealz sells its products in limited quantity campaigns, and with every purchase made, a complimentary ticket into a specified prize draw is awarded to the buyer with over 20 draws taking place per week.
Differentiating Idealz from other online retailers is this proposition and the significant number of draws that take place on a weekly basis. With jaw-dropping prizes such as the all-new Mercedes G63 AMG, a fully-furnished apartment in Business Bay, Dubai, or a Million Dirhams cash being won by customers, Idealz is the ultimate shopping destination for those looking for a spree and a surprise. Having amassed over 500,000 registered users from more than 120 countries, and rewarding patrons with over 25 Million AED in prize value to date, Idealz has reinvented the product marketing wheel, proving that shopping can be guilt-free and rewarding.
The School-Building CSR Initiative:
Since its inception, Idealz has set out to battle the disparity of lack of education in lesser-developed countries head-on and has augmented its offering by allowing customers to be the change they want to see in the world. With the global youth literacy rate increasing from 83 per cent to 91 per cent over the last two decades, regional disparities persist. Literacy is lowest in the lesser-developed countries with over 100 million of the global youth left with no access to quality primary education. With a mission to tackle this, Idealz has an added feature that provides customers with the option to donate the products they purchase to charity in return for an additional complimentary ticket to the prize draw, thus doubling their chances of winning. Idealz then aggregates the products that are donated by customers and offers them to Dubai Cares, a UAE-based philanthropic organization the e-commerce platform has partnered with, where a buy back is done at the option of the organization, in exchange for cash to fund the building of schools and other such projects. With each purchase allowing customers to contribute to the building of schools in lesser-developed countries, Idealz places social responsibility at the core of its value proposition.
To date, Idealz has generated substantial funding towards the building of schools for disadvantaged children around the world, with a pilot project in Nepal, a second project in Cambodia, and a third location which is currently being finalized. Undertaking to build six to twelve schools per year in each country from Dubai Cares' list, Idealz aims to lead by example and pave the way for companies to further contribute to social responsibility. "We believe that access to education is a vital pillar in improving the lives of the underprivileged. Idealz has, is and always will look at ways it can play its part in such initiatives, not because it has to, but because it wants to," explained Co-Founder, Jad Toubayly.
To ensure transparency and integrity, all Idealz draws are regulated by the Business Registration & Licensing Division of the Department of Economic Development in Dubai. Additionally, the company's donations to Dubai Cares and activities are approved and moderated by the Islamic Affairs and Charitable Activities Department (IACAD).