Variety
Trending
Hot Air Balloon Flights all Year Reveal Amazing AlUla Locations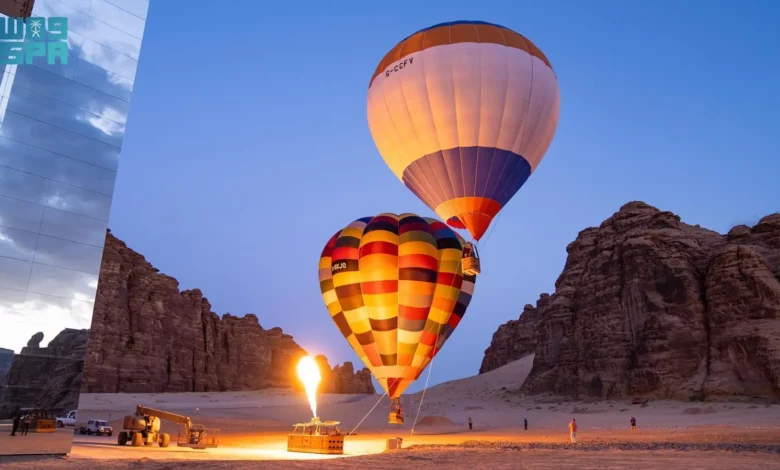 Follow Asdaf News on

AlUla – Asdaf News:
With the launch of a new, year-round airborne attraction by Hero Balloon Flights, Saudi Arabia's first commercial hot air balloon operator, the timeless beauty of AlUla, the premium boutique historical resort in the northwest of the country, has taken on an exhilarating new perspective.
As the sun rose over AlUla on October 1, 2023, the first balloon flight took off, allowing visitors to unleash their inner explorers and experience Hegra, Saudi Arabia's first UNESCO World Heritage Site, along with a mesmerizing tapestry of canyons, rock formations, and lush oases from 4,000 feet above.
AlUla has a wealth of historic and customary offerings that showcase its full splendour and embody 7,000 years of continuous civilizations and 200,000 years of shared human history.
The most recent addition to the destination's outstanding lineup of experiences, which includes adventure, culture, the arts, heritage, sports, and more, is Hero Balloon Flights.
Shared hot air balloon rides cost SAR995 for adults and SAR795 for children. For SAR9,995, Hero Balloon Flights also provides a private hot air balloon ride for up to eight persons. Every reservation includes free transportation to and from the visitors' lodgings.
At www.heroballoonflights.com, hot air balloon experience options can be reserved.
Hero Balloon Flights is the most recent in a thrilling line-up of adventure activities that make the most of the city's large open areas and distinctive topography. From the AlUla Skies Festival and year-round helicopter flights to the Adventure Hub, which provides abseiling, rock climbing, ziplining, and other activities.