Technology
Trending
HONOR Announces Availability of Sleek and Lightweight MagicBook 14 Laptop in Saudi 
Offers 10-hour battery life and compact design for creators on-the-go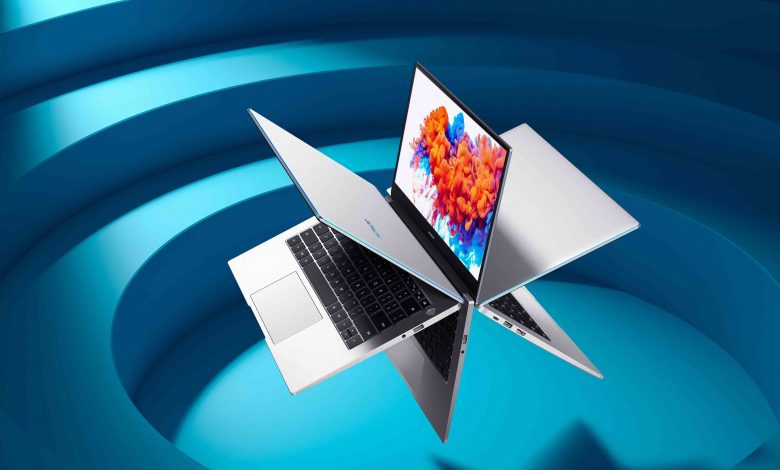 Follow Asdaf News on

Newsgate360 – Riyadh: Global technology brand HONOR today announced the availability of the new HONOR MagicBook 14 in the Kingdom of Saudi Arabia. The new and powerfully compact laptop caters to young people on-the-go with a thin and lightweight design, equipped with up to 10-hour of battery life, FullView display with maximized screen-to-body ratio, powerful core for ultra-fast performance and enhanced graphics, as well as smart interconnectivity between HONOR smartphone and the laptop.
In keeping with HONOR's 1+8+N IoT strategy, an ecosystem that integrates one smartphone, eight categories of additional connected products and a wide range of third-party linked devices, the launch of the HONOR MagicBook 14 is a key milestone to reinforce the brand's commitment to creating all-scenario intelligence.
The MagicBook 14 is available for purchase in Saudi Arabia in Mystic Silver at the attractive price of 2399 SAR.
"As a technology brand loved by young people and with a track record of revenue growth and reliable product quality, HONOR aligns with the trend of portability and multi-device connectivity to enter the global PC market," said Chris Sun Baigong, President of HONOR Middle East and Africa. "Combining sleek design with exceptional performance, the HONOR MagicBook 14 presents an ideal option for young tech savvy digital natives who are looking for a device to take them from work to play."
10-Hour Battery Life in a Lightweight, Compact Body
Sleek and lightweight, HONOR MagicBook 14 weighs just 1.38kg and is 15.9mm thick, easily fitting in most bags, allowing users to enjoy ultimate portability and unparalleled performance on the go. Powered by a massive 56Wh high energy density battery, HONOR MagicBook 14 offers 10 hours of standalone productivity without stopping. A fully charged HONOR MagicBook 14 can respectively power 10 hours of office tasks, 9.5 hours of local 1080P video playback and 9.4 hours of continuous web browsing. Users can rely on its durable, first-rate performance, even when travelling on extended journeys.
Equipped with a compact Type-C charger with 65W fast charging capability, the HONOR MagicBook 14 can reach 46% charge in just half an hour. To ensure optimal safety in all conditions, the supercharge capability is protected by a fail-safe overheating mechanism in which it automatically cuts off power when necessary. Weighing just 160g, the charger is super portable and is comparable in size to a phone charger. The versatile charger with dual Type-C ports serves as a cable for data transfer, eliminating the need for carrying multiple chargers and cables when leaving the house.
 Stunning Minimalist Design Complements a FullView Display
Available in Mystic Silver, the HONOR MagicBook 14 sports a minimalist aluminum chassis sets against the newly designed, striking blue chamfered edges and diamond-cut waistline. A crystalline diamond CNC machine is used to create a decorative beveled edge, and its stunning blue sheen, giving the HONOR MagicBook 14 its beautiful, distinctive lines.
HONOR MagicBook 14 also features 4.8mm ultra-narrow bezels on three sides, maximizing the screen-to-body ratio to 84% in a compact body. The 1980 x 1080P fully laminated screen reduces the reflection of light off the LCD panel, creating an immersive, and true-to-life display even under direct sunlight. In addition, the TÜV Rheinland certified display reduces excessive blue light for safer, more comfortable reading. Together with a close to 180-degree hinge, users can set their display at a range of angles, providing a comfortable viewing experience.
Powerful Core and Enhanced Privacy
Designed to handle the most challenging usage scenarios, including rigorous office multi-tasking and heavy gaming, HONOR MagicBook 14 is packed with the AMD Ryzen™ 5 3500U mobile processor with Radeon™ Vega 8 Graphics, and 8GB DDR4 dual-channel RAM, offering smooth and seamless performance for even the most complex of tasks. HONOR MagicBook 14 also comes with an ultra-fast PCIe NVMe SSD storage drive that has up to five times faster reading speed than a standard SATA SSD drive, boosting productivity to the maximum.
Recognizing that privacy is as important as design and performance on the laptop. The device comes equipped with a pop-up webcam that is discreetly hidden underneath the camera button on the keyboard. Users can simply tap on the camera button on the keyboard to make the webcam pop up when they need it. This serve as a unique privacy safeguard which protects against remote hijacking and peeping. Furthermore, the fingerprint power button which enables instant access from startup to desktop directly for a more secure and effortless login experience.
HONOR Magic-Link 2.0: Cross-device Multitasking and Multi-Screen Collaboration
HONOR MagicBook 14 retains the original HONOR Magic-Link offering an upgraded version with Multi-Screen Collaboration capability, making it easier than ever to work between your smartphone and laptop. Users can now do cross-collaboration between their HONOR smartphone and HONOR MagicBook 14 with a simple tap. Magic-Link 2.0 allows users to share the smartphone screen and files on the laptop; users can drag, drop and edit their files, using the same keyboard and mouse. The laptop also allows users to pick up exactly where they left off without having to jump between devices.