Variety
Trending
Headed by His Excellency the Transport Minister,GACA's Advisory Council second meeting held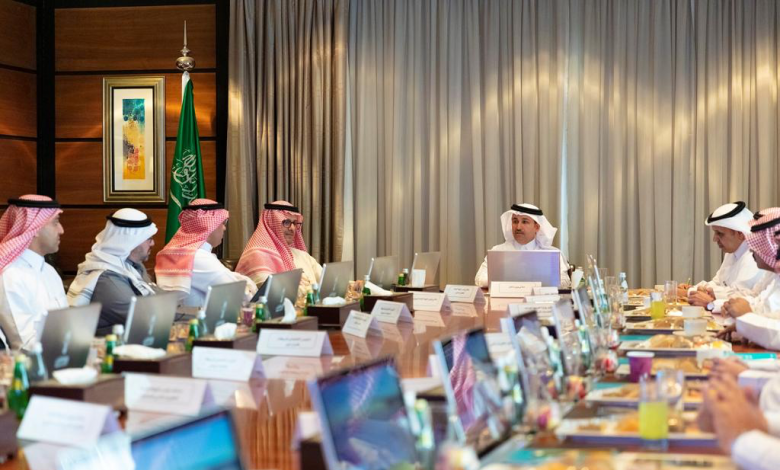 Follow Asdaf News on

Newsgate360 – KSA: The General Authority of Civil Aviation (GACA) today its second meeting for the Advisory Council of the Civil Aviation Sector chaired by His Excellency Eng. Saleh Al-Jasser, Transport Minister and Chairman of the Board of Directors of the GACA in the presence of His Excellency Mr. Abdulhadi Al Mansouri, President of GACA, and His Excellency Dr. Ramih Al-Rumaih Chairman of the Public Transport Authority, His Excellency Engineer Saad Al-Khalab, Chairman of the General Authority for Ports, His Excellency Engineer Badr Al-Delami, Deputy Minister of Transport for Road Affairs. The meeting was also attended by members of the council that included the executive heads of the national companies operating in the transport sector. The meeting was held at the headquarters of the Ministry of Transport in the capital city of Riyadh.
The meeting reviewed the preventive measures taken by the transportation ministry to prevent the outbreak of the new Corona virus (COVID-19). The advisory board of the aviation sector also touched on developments and plans related to the civil aviation sector.
The Council also discussed a number of topics on the agenda, and the support given toward the strategic direction for the transformation of the civil aviation sectors. Also on the agenda were discussing the most important challenges and the development of solutions and future plans.
The Council reviewed the transformation program that the Commission is working on in parallel with the developments taking place in the Kingdom, most notably the tourist visa and other major projects, which places more responsibility on this sector and the need to move it forward efficiently and effectively.
It is worth noting, that GACA launched the idea of ​​the advisory council, with the aim of developing a joint business model with the private sector, to align work, efforts and visions among the various pillars of the aviation sector. It was an effort to achieve the initiatives and strategies that were designed and require joint action, in addition to activating mutual dialogue and working as key partners in the success of the civil aviation sector in the Kingdom. This sector is considered has the most important capabilities and a basic pillars of many national strategies and related sectors such as tourism, Hajj, Umrah, the quality of life and logistical services. GACA is keen, through the establishment of the Council, to keep pace with its ambitious transformation that GACA is leading under the wise leadership.