Variety
Trending
GACA provides a set of services and facilities through its electronic platforms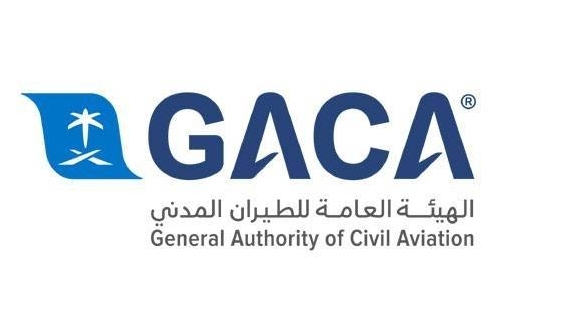 Follow Asdaf News on

Riyadh –
:
The General Authority of Civil Aviation (GACA) and through its electronic platforms seeks to provide a set of procedures and facilities for companies, investors and operators in the air transport sector, and through its preventive measures to deal with the Novel Coronavirus (COVID-19). GACA provides advice and guidance on the Corona pandemic, in addition to the preventive measures it has taken to limit its spread. In doing so, it had benefited from the best global practices and standards.
The provision of services by GACA to its beneficiaries comes within the comprehensive digital transformation project to raise the level of services. Furthermore, an effort to raise the quality and efficiency and simplify procedures while permanently maintaining the provision of services and exchanging information in a safe and sound manner. All while, relying on the best practices and international standards.
The General Aviation Authority provides many of its services in accordance with the latest technical methods and works continuously to develop and improve its electronic services and keep abreast of the latest developments in this field.
Meanwhile, GACA is keen on providing the best electronic services and benefit from them. This was reflected in its acquisition in May 2019 of an advanced ranking amongst the best (15) government agencies that contributed to raising the level of maturity of high-impact government services. This in addition to obtaining a green evaluation category (transport and communications sector) by a percentage of 50%. This was evaluated thriller the new version of the Maturity Index for Governmental Services launched by the e-Government Program "Yusr" for the first quarter of 2019. The Maturity Index is a tool set up to assess and measures the level of digitization and development in providing government services to the public, and one of the key performance indicators in the national transformation plan 2020.
In this regard, GACA provides many of its electronic services to the air transport sector, including: providing an electronic portal for issuing permits and security cards, a portal for issuing crossing permits, (CWC). Furthermore, Aviation medicine services, and a portal of air freight agencies (Washaj platform). This in addition to accessing the electronic safety complaints system and employment service. Furthermore, the availability of an electronic services for travelers through the airport applications.
Furthermore, to ensure business continuity, GACA provides integrated electronic services for its employees, including human resources services for employees through a mobile application (HRSS), in addition to providing remote access to all GACA systems.
It is worth noting, that GACA provides electronic services to companies, investors and operators in the air transport sector, as well as offering general proposals to companies with expertise and specialization to submit an bids in several fields. These fields includes : Requesting qualification to participate in operating a number of commercial activities in a number of airports, bidding taxi services banking services and others. Furthermore, putting up bids for the establishment and design of a number of airports, as well opening up the bidding options for air transport companies to license companies to work in the internal and international transport activity. This in addition to a public offering for the freight operator's license.