Variety
Trending
GACA celebrates ATC International Day
Follow Asdaf News on

Jeddah –


:
The General Authority of Civil Aviation (GACA) participated in the International Day of Air Traffic Controllers, which falls on the October 20 of each year. Thus by celebrating  the (700) Saudi air traffic controllers who are armed with education and competence, and qualified to manage air traffic in the most difficult weather variables in the various monitoring centers and units throughout the Kingdom.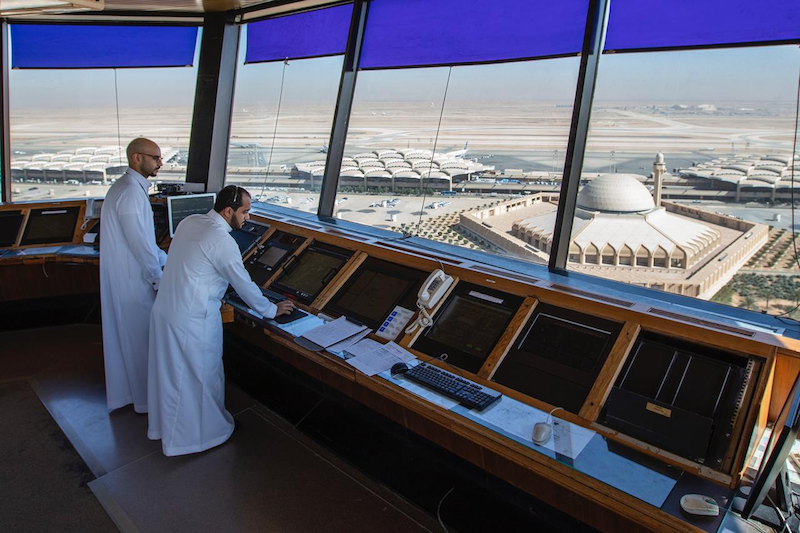 Air traffic control began in the Kingdom since about 1940, which witnessed the installation of air control towers in Riyadh, Dhahran and Jeddah. In 1960, an internal institute was established to train them and develop the capabilities of Saudi youth in the profession of air traffic control until it reached in the year 2018. The percentage of locals the Air traffic control profession in the Kingdom has reached a high of 100%, despite the steady growth in air traffic in the Kingdom's airports and airspace year after year. The year 2019 AD witnessed a remarkable event with the appointment of the first batch of Saudi female air traffic controllers. GACA has put a lot of faith in the role of Saudi women and their participation in the civil aviation sector to push the growth of development in the Kingdom and a reflection on the future prospects drawn by the Kingdom's Vision 2030.
Air traffic control consists of three main tasks (approach control, air control tower, and area control).  Approach control is responsible for air traffic management within (60) miles and an altitude of approximately 15,000 feet around the airport for the departing and arriving flights, while the air control tower is responsible for managing  Air traffic in the area surrounding the airport, takeoffs and landings, and ground movement, and the responsibility of air traffic management at higher altitudes and dealing with high speeds is to monitor the area.
GACA's participation on this occasion comes, believing in the importance and vitality of the role of the air traffic controller in securing the safety and flow of air traffic in the skies and airports of the Kingdom of Saudi Arabia, and a sense of the importance of this global event. The participation of countries throughout the world who celebrates this profession and defining it and the role of a the air controller in preserving safety of Saudi  airspace, as they managed  Air traffic in the Kingdom through an integrated navigation system that is one of the most advanced devices at the international level, and the air navigation system includes two regional control centers in Jeddah and Riyadh, (15) air control units, a control center for navigational systems, and (5) maintenance centers, operating  It uses advanced navigation systems that keep pace with the latest international technologies in this field, with the aim of achieving the highest requirements for flow and safety and of air traffic in the Kingdom.