News
Trending
G20 results appear soon through reducing Corona cases and opening borders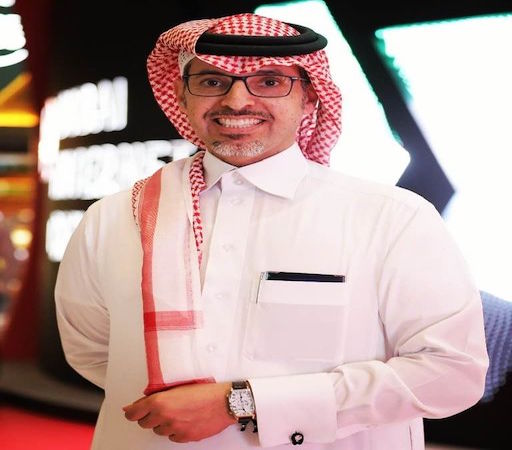 Follow Asdaf News on

Riyadh –


:
Fateen Obaid

The result of G20 residency continued in top success after the kingdom reduced affected persons from 5 thousand before months to only 165 currently, amid optimistic news that all Saudi borders will open for travelling on the January1st , 2021.
The residency discussed many topics in that virtual discussions, beside some real ones but with complete precautions from the period (1 Dec 2019 until 1 Dec.2010). G20 hosted 100 meetings and conferences including top formal governmental officials beside representatives from civil societies. As a result, many countries cooperate to have the corona virus vaccine after accredited from their health Minister.
Also, Debits cancellation for many developed countries did not discussed, because its political and economic issues among countries and did not relate to the conference agenda, Head of Board Direction Saudi investment Groups (SIG) Alwaleed Aldahash said.
When floods swept to Bangladesh or Sudan, they received only some human aids, and forced to sell some of their national assets to recover from the disaster. The sequences sometimes beyond all expectations. The nearest example, is the infection of corona virus covid19 pandemic, which causes lockdowns, damage, devastating, and described as biggest crisis since the second war. Human behaviors changed during this period, through wearing masks and physical distancing to avoid togetherness even with the same family. of course, Governments keen about vaccination, but despite all those crises, no mentioning for debits cancellation for any country, he said.
The Saudi financial minister Mohammed Al-jadan announced before the presidency that Saudi will support developed countries, but doesn't speak about debits cancellation, and its well known that Saudi aids arrived to 80 countries around the world.
Oil prices sure it will be discussed generally during G20, but without any real influence on prices. The aim now is how to make stability on the current prices. Oil supply in the markets is more than demand. Because, all over the world many national and international flights banned, the same for ships and buses, and even for cars due to the curfew during quarantine days and restrictions of the borders.
The prices usually related to political issues like tensions or wars, as happened between the two neighboring countries Armenia and Azerbaijan. Now, Gas prices on the touchstone in those countries.
In our region, no doubt, that Saudi Arabia as the second biggest country in producing oil in the globe has its influential in oil prices in Gcc directly or indirectly, because it is the biggest player in the Middle East. But It doesn't impose decisions to other GCC rather than studying benefits for any step related to oil products and exporting.
HRH crown prince MBS put the strategy to develop the region, which become a target for all Saudis to achieve. G20 had already scheduled to be in Saudi Arabia from a long time, it is like any regular conferences held in Saudi Arabia and just a small part of the Saudi vision2030, he said.
Saudi has good relations with both America and china, but it is not part of the tension. so, it did not enlist any session to discuss reducing the tension between the two countries during G20. Both China and America can have their own procedures to solve the strained issues, he said
America has its interior problems to reduce the tension, due to the coming American presidency election. Trump even stopped his claims, as he regularly mentioned that the infection is a Chinese virus.
US is interested to reduce the tension, at least until the end of the presidency elections. As trump said, if Bayden wins the election and reaches the presidency, we will have more direct challenges with china.
The presidency doesn't have any influence for the two sides. It is difficult to create a lie then believe it, when speaking about Arab influential in the tension between china and America, he said.
For corona virus pandemic, the Saudi previous plan while preparing for G20, was to operate the country for the newcomers to the Riyadh and other Saudi cities. Then depression and threatening covered the whole world.
Thousands of housing units, hotels and apartments prepared to cope with guests to G20. Suddenly, due to corona pandemic all arrangements become upside down. Even the working hotels become empty, the same silent damage sweep to all continents but in various levels.
Saudi is part of the globe, it is busy in new vaccines testing, and prompt health sectors, and managed to reduce the infection from 4700 cases on the peak time to only 160 cases currently. The awareness campaign continued but has nothing new to do in G20. The sessions discussed many scheduled topics as usual every year including W20 (women), Y20 (youth), forgiveness, international Dialogues and many others.
Using digital economy G5 started in Saudi Arabia as many parts of the world, but until now America believes that the impact of G5 is not clear. For WTO, Saudi announced that it will open the markets and facilitate international exchanges and investments, and has already its ideal candidate Mohammad Al-TuWaijri to lead WTO.
The presidency discussed anti-corruption, digital economy, education, energy, tourism, women and youth, beside trading and investments.