News
Trending
Four Principles celebrates 2nd Kaizen Awards
Principles of the kaizen philosophy first pioneered by Japanese corporations and designed to boost efficiency and performance, eliminate waste, and maximize utilization of resources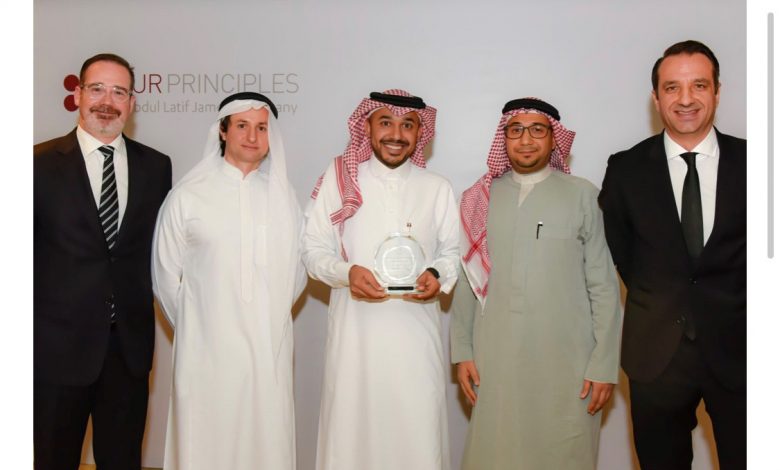 Follow Asdaf News on

Riyadh- Four Principles, the leading Lean Management consultancy and part of Abdul Latif Jameel, today announced the winners of the region's second Kaizen Awards.
Following the success of last year's inaugural Kaizen Awards – which saw the top prize go to Sulaiman Al-Habib Medical Group – the four organizations recognized at this year's ceremony held at Riyadh's Faisaliah Hotel include:
Four Principles established the awards last year to publicly recognize industry pioneers who have seen tangible commercial benefits in adopting the kaizen approach. As a result, the companies celebrated at the second ceremony have seen improvements in the categories of customer satisfaction, business efficiency, increased agility, reduced waste and stronger profitability.
Co-Founder & Managing Partner of Four Principles, Seif Shieshakly, said: "Our goal at Four Principles is to spread the Japanese Lean Management philosophy in the Middle East, demonstrating that it is not merely a management toolkit, but a profound change of corporate culture – from the bottom of the organization to the very top.
"The awards tonight is only one part of that, and we will shortly be announcing further details on a new kaizen training academy in the heart of Riyadh."
Prizes on offer included a five-day trip to Japan for company representatives to experience first-hand how Lean practices are implemented in pioneering local Japanese firms.
Guest of honor Mr. Joachim Raber, Global Director Product & Licenses, Porsche Design Group, also spoke on the topic of 'How the Lean Management Philosophy continues to inspire and drive the strategy and the operations of Porsche Design Group's product & licenses business.'
Originally developed by Toyota to transform the efficiency of its production system, Kaizen principles, which lie at the heart of Lean management, aim to reduce waste, improve quality, and accelerate lead times. Ultimately, the methodology can improve business-wide efficiency and deliver a corporate culture capable of delivering a smooth and adaptable workflow.
Four Principles, which is part of Abdul Latif Jameel, works with businesses across Saudi Arabia and the wider region to drive better performance through the adoption of Kaizen principles, in line Saudi Vision 2030 to improve competitiveness and productivity.
Four Principles will release more details on a dedicated training academy, based in Riyadh, for Saudi Arabian public and private sectors shortly.