News
Technology
Trending
Dell Technologies introduces Dell Financial Services
DFS to support customers with technology payment solutions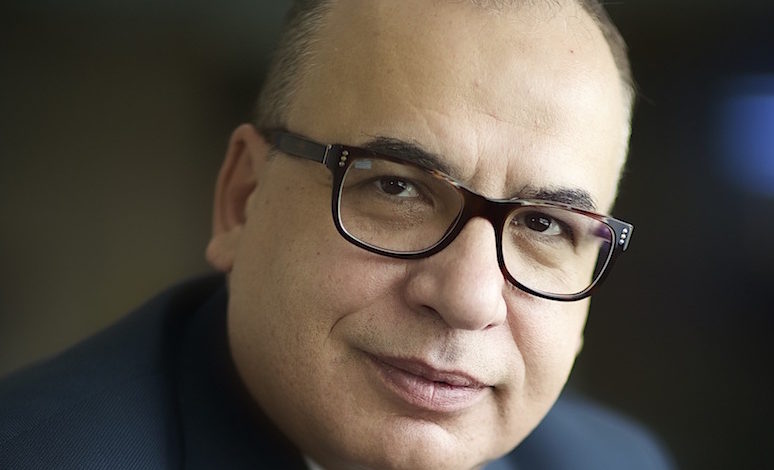 Follow Asdaf News on

Riyadh –


:
Dell Technologies (NYSE: DELL) has announced the launch of Dell Financial Services in UAE and Saudi Arabia, to provide additional support to the company's partners and customers. The availability of Dell Financial Services in these two markets will give organizations more choice and flexibility to access and leverage technology to drive business continuity and growth.
In phase one of the launch, the offerings under Dell Financial Services will include:
Comprehensive as-a-service solutions:

PC as a Service that combines hardware, software, lifecycle services and payment solutions into a predictable price per seat, per month
Technology refresh and rotation cycles: that encourage regular technology upgrades and lowers the total cost of technology investment
Managing cash flow: by spreading payments over time through full payout lease or loan solutions that provide affordable technology acquisition through budgeted payments for hardware, software and services
Financing software, including service & maintenance: with DFS' Transformational License Agreement and Flexible Software Payments that make acquiring and managing software more flexible
End-of-lease services: Customers have access to Dell Financial Services end-of-lease specialists and lifecycle managers for equipment management at the end of term. DFS provides flexible options to match customers' specific requirement to extend or refresh technology
Mohammed Amin, Senior Vice-President, Middle East, Russia, Africa and Turkey (MERAT) at Dell Technologies said: "In today's volatile economic climate, it has become very clear that technology is a crucial driver of business continuity. At the same time, businesses are striving to balance their need to invest in IT, while aligning to their organization's goal of optimizing capital spending. With the introduction of Dell Financial Services in these three markets, we are giving organizations the ability to opt for technology payment solutions that comes with strategic, operational and financial benefits to them. It also reflects our unwavering commitment to continue investing in our customers and partners even during a challenging business environment, to ensure they are able to access the technology they need, with the freedom and flexibility to evolve their digital transformation journey."
DFS offers financing for the complete range of products and solutions within the Dell Technologies portfolio including VMware, whether sold by Dell Technologies directly or resold by channel partners. The consumption models under DFS also have the most expansive channel coverage and choice of services, which are customized to the customers' business and technology needs.
Ronnie Middleton, Managing Director, Hilal CTTC, Saudi Arabia said:"As one of Dell Technologies' leading partners in Saudi Arabia, our aim is to deliver solutions that shape the future of technology innovation, while enabling businesses to grow and be successful. The launch of Dell Financial Services in the Kingdom, comes at a time when the country is committed to driving transformation powered by technology, across all key sectors of the economy for future growth. With DFS, we now have the ability to make IT acquisition easy and affordable thereby enabling our customers to build and strengthen their technology infrastructure to drive growth. We look forward to working closely with Dell Technologies to accelerate an organization's digital transformation plans."
Since its launch in 1997, Dell Financial Services has been recognized globally as one of the foremost technology finance solution providers and aims to deliver value at every step of the customer experience. The solutions support technology investment, increase operational efficiency, simplify budgeting and payments, thereby accelerating an organization's ability to increase return on investment and drive innovation. DFS is also committed to sustainability and will manage the end of lease process to recycle and return of all equipment in accordance with the latest compliance standards.