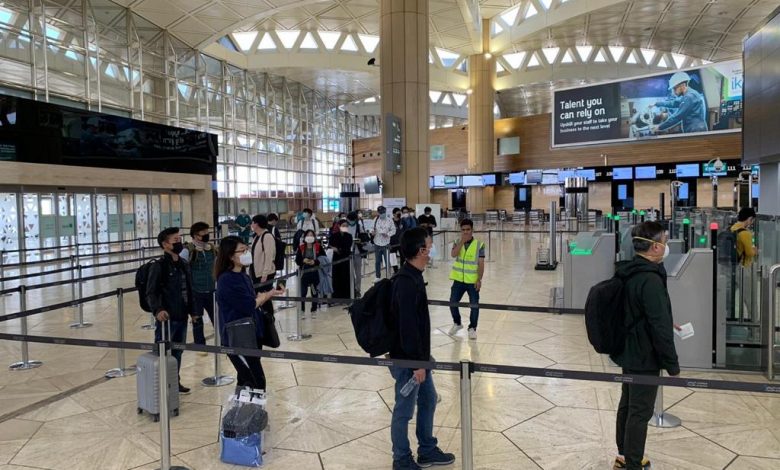 Follow Asdaf News on

By: Samar Yahya
Newsgate360 – Riyadh: About 150 Koreans who were stranded in Saudi Arabia due to the suspension of international flights to mitigate the spread of coronavirus, returned to Korea on April 17th.
A special aircraft of Saudi Arabia Airlines left from King Khalid International Airport in Riyadh with 52 Koreans onboard at 13:35 on April 16th. It stopped over in Dammam and 98 stranded travelers in the Eastern Province joined them. The special aircraft which carried 150 people, arrived in Incheon International Airport, Korea at about 7:10 am on the 17th.
One hundred and forty six Koreans along with two Japanese businessmen and one Saudi national, Hussain A. Al-Qahtani, CEO of S-OIL, entered Korea via this special aircraft. Two Japanese businessmen left for Japan on the same day. CEO of S-OIL will return to work after 14 days of voluntary isolation in Korea.
S-Oil is petroleum and refinery company, headquartered in Seoul, South Korea and Saudi Aramco owns 65% of its share. Hussain A. Al-Qahtani, CEO of S-Oil who was on a business trip to the Kingdom in the middle of March could not return to Korea because all international flights were suspended.
Two Japanese businessmen who were also stranded in Eastern Province sought help from their ambassador in Riyadh, who turned to South Korea's ambassador for assistance. Finally they were able to return to Japan via Korea.
JO Byung-wook, Ambassador of Korea gave deep thanks to the government of Saudi Arabia for allowing the operation of the special flight so that stranded Koreans might return home.
This special aircraft returned from Korea to Riyadh loaded 160,000 PCR diagnostic kits to help in the detection of novel coronavirus yesterday.