News
Trending
Strict precautionary measures boost confidence of visitors and shoppers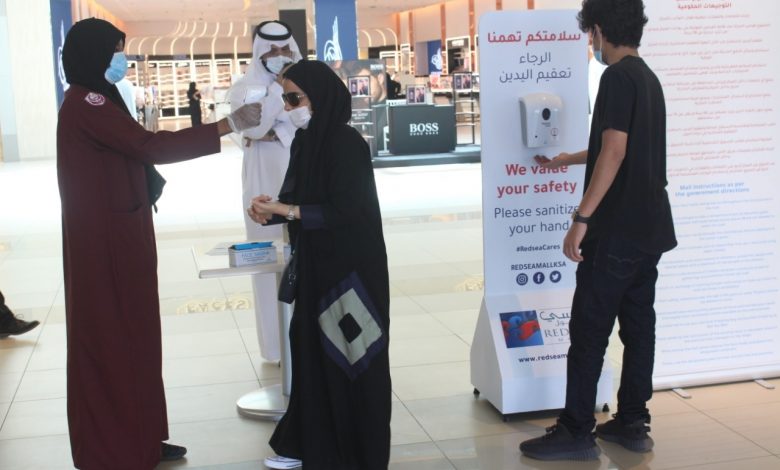 Follow Asdaf News on

Jeddah –
:
Since reopening for business following the temporary closure due to the spread of Covid-19, Red Sea Mall (RSM) has been following strict safety protocols, reinforcing confidence of shoppers and visitors as well as ensuring that their health and safety remain a top priority.
A dedicated company regularly disinfects all parts and premises of the mall using the most modern disinfection techniques and adhering to international safety standards. Temperatures of all shoppers and visitors are read at all entrances, and all employees and guests must wear masks and sanitize their hands before entering the mall. Hand sanitizers are distributed throughout the mall. Government guidance of maintaining only 50% occupancy rate is observed inside the mall and across its public areas and stores. Through posters and signs found throughout the premises, RSM also urges visitors to maintain 2-meter social distancing at all times.
RSM General Manager Engineer Al Rayan Gadouri commented: "We strictly communicated to all shops and outlets the necessity of following all precautionary measures to further boost visitors' confidence. These include, for example, social distancing markings inside shops and the use of e-payment methods (credit and other payment cards) to minimize physical contact and ensure customers safety, especially since banknotes might be contaminated, transmitting the corona and several other viruses. We also placed awareness messages across the mall explaining to people how to protect themselves and others."
RSM stresses that the health and safety of employees and visitors remains its top priority. The mall implements all precautionary measures, safety protocols, and hygiene guidance to ensure a safer shopping experience for everyone.